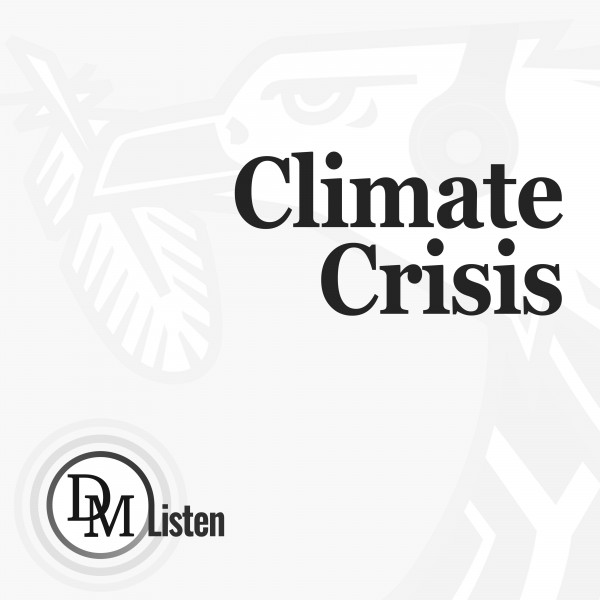 Dear Barbara Creecy, how can we celebrate Women's Day when our women's and environmental rights are violated?
Many of our husbands, fathers and brothers have died on this ocean. Every breath we take relies on oxygen from this ocean. We see the ocean as sacred. It is part of us. Please stop forcing us to work as zama zamas down dusty, abandoned diamond mines.
Dear Minister Creecy,
We are the Elwandle Association, a cooperative of 24 women who have lived and worked in the tiny coastal mining town of Hondeklipbaai, Namaqualand.
Due to the cumulative effect of the failure of your Department of Forestry, Fisheries and the Environment (DFFE) to recognise our rights, restitute our rights, protect our rights and ensure effective cooperative governance of our ocean and coast, we are being squeezed towards the death of our culture and our community.
It is deeply tragic that we, together with our sisters, mothers, daughters and other family members are forced to go and do zama zama mining and risk our lives in the abandoned diamond mines around Hondeklipbaai in order to survive – at the same time in other parts of South Africa our sisters are raped in these mines.
Now we hear the government is cracking down on zama zamas – but will you reach out and provide us with access to the sea or alternative livelihoods? We want to describe to you the effect of the government's decisions on us and how your failure to keep your promises and your careless dismissal of our pleas is impacting us.
First, let us provide you with some background information to remind you who we are. Our ancestors were indigenous peoples of Namaqualand and surrounds who worked in the copper mines established by the colonial regime. Our mothers and fathers worked in the Oceana fish factory here or in the De Beers Namaqualand diamond mines that surround our town.
For those of us whose mothers worked in the fish factory when we were growing up, we got used to the sound of the siren calling our mothers to come to work when the boats came in, day and night. We witnessed our mothers coming home, fingers bleeding and cut to the bone from working with the crayfish – we recall how often our mothers cried for us to go and get the salve to put on their painful fingers and hands.
Our fathers worked small fishing boats for the factory, risking their lives on our notoriously dangerous sea, prone to misty conditions, several of them losing ...