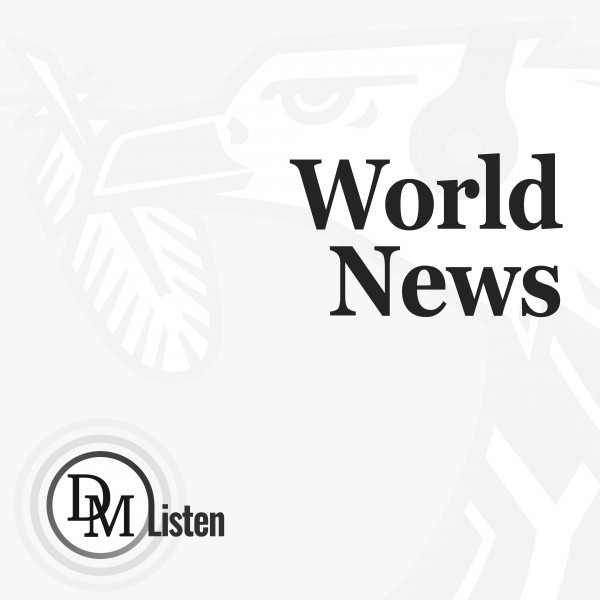 Conditions at Zaporizhzhia nuclear plant 'out of control'; Zelensky seeks direct talks with China's Xi
Shelling by Russian forces reportedly killed civilians in the eastern region of Donetsk as the Kremlin pressed ahead with its campaign, while a US think tank said Moscow was holding a Ukrainian nuclear plant to play off Western fears of an atomic disaster.
The head of the International Atomic Energy Agency said on Wednesday that conditions at the Zaporizhzhia nuclear plant in southeastern Ukraine are "out of control". Meanwhile, president Volodymyr Zelensky urged China's Xi Jinping to agree to direct talks, saying Beijing hadn't replied to such requests since Russia invaded Ukraine in February.
A vessel was heading for Ukraine's Chornomorsk port to load grain for export, the first incoming ship there since the start of Russia's invasion.
Key developments
Zelensky seeks direct talks with Xi amid war with Russia
Oil plunges to lowest since February as US gasoline demand drops
Putin's courting of Israel fades as ties turn bitter on Ukraine
On the ground
Russian troops shelled Toretsk, a small Ukrainian-held city in Donetsk, on Thursday morning killing eight people and wounding four, Governor Pavlo Kyrylenko said on Telegram. Russians fired at a bus stop, church and apartment blocks, he wrote. Ukraine's northern city of Kharkiv, the southern port of Mykolaiv, and Nikopol in the Dnipropetrovsk region were shelled overnight, local authorities said. Russian forces conducted a limited ground attack northwest of Slovyansk and continued efforts to advance on Bakhmut from the northeast, east, and southeast. Russian forces were forming a strike group to prevent Ukrainian counteroffensives in the northern part of the Kherson region.
Russian court sentences US basketball star to nine years on drug charges
A Moscow court convicted US basketball star Brittney Griner on drug charges and sentenced her to nine years in prison, raising the stakes in deadlocked talks between Russia and the US on a possible prisoner exchange involving the basketball star.
"The court found the defendant guilty," Judge Anna Sotnikov said, according to the Interfax news service. Prosecutors sought a 9½-year term, close to the maximum.
War to further widen global current-account balances, IMF says
Russia's invasion of Ukraine and lingering impacts of the pandemic will widen global current-account balances for a third year in 2022, according to the International Monetary Fund.
Current accounts — the broadest measure of a country's trade in goods and services, expressed as either a deficit or surplus — had been narrowing for several years until Covid-19 upended patterns of demand and trade. The widening continued last year as economic recovery raised ...