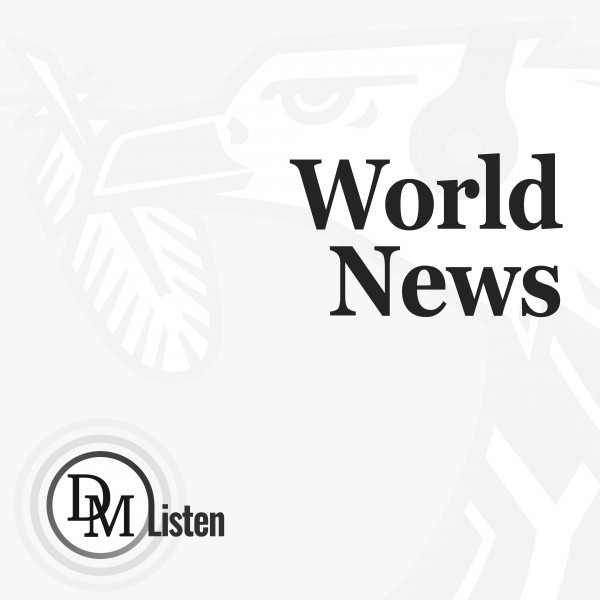 Grain shipments kick into higher gear; nuclear plant shelled again
A second caravan of vessels sailed early on Sunday from Ukraine's Black Sea ports carrying grains and foodstuffs, Ukraine's infrastructure minister said. The first incoming cargo ship since the signing of a safe-transit agreement last month reached port and is ready to load. A corn cargo expected to arrive in Lebanon has been delayed.
Ukraine said Russia shelled areas around the Zaporizhzhia nuclear plant again on Saturday. The head of the UN's atomic agency has warned of "potentially catastrophic consequences" of military action around the plant. Russia has denied involvement.
Vladimir Putin and Turkey's Recep Tayyip Erdoğan met on Friday, as Ankara pushes for a mediating role to try to help end the war in Ukraine following its breakthrough deal on grain exports. Erdoğan said five Turkish banks have adopted Russia's Mir payments system.
Key developments
Nuclear plant disaster in Ukraine is 'very real risk,' IAEA says
Ukraine blasts watchdog claim that its army endangers civilians
Grain corridors still need ships to ease food crisis
Turkish banks are adopting Russian payments system, Erdoğan says
On the ground
Ukraine's general staff reported Russian artillery shelling in the direction of Kharkiv "along the entire line of contact." Kyiv's forces repelled Russian assaults in several eastern areas and fighting continues in some of them. Russia also fired from tanks and artillery along the contact line in the South Buh direction and conducted air strikes near Andriyivka, Bilohirka and Velyke Artakovo. Ukrainian aviation and missile and artillery units continue attacking concentrations of Russian manpower, equipment and ammunition warehouses, it said. Russian air defences shot down Ukrainian drones in the Kharkiv and Donetsk regions in the past day, the Defence Ministry in Moscow said, adding that its forces also struck Ukrainian ammunition storage in the Donetsk and Mykolaiv regions.
US senators seek Russian terror state designation
Two US senators renewed a bipartisan call for President Joe Biden's administration to declare Russia a state sponsor of terrorism.
"The administration should, in effect, say to Russia, we're making you a pariah, like Iran and Cuba," Connecticut Democrat Richard Blumenthal said on CNN's State of the Union. The designation would mean in part that "you can go to American courts and sue Russia for the damage done in Ukraine," South Carolina Republican Lindsey Graham said.
Blumenthal and Graham championed a Senate resolution passed in July that calls on the administration to designate Russia. It cites a series of military actions under President Vladimir Putin, including the war in Ukraine.
Ukraine reports second ...