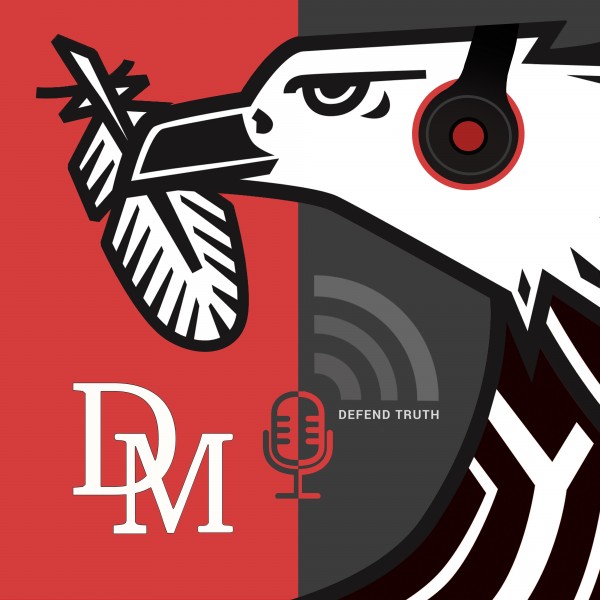 Gauteng DA launches yet another 'desperate' bid to oust Makhura, but this time 'we've got the numbers'
For the second time in consecutive years, the DA in Gauteng is to sponsor the provincial legislature with yet another motion of no confidence against the premier, David Makhura, following the many unfulfilled promises and scandals on his watch. Will the opposition succeed?
'The motion of no confidence is based on the change that the people of Gauteng are yearning for. And if that makes us desperate, yes we are desperate – just not for the reasons they have put upfront but for a better life and better services for Gauteng residents."
These were the words of the DA's Solly Msimanga, leader of the opposition in the Gauteng legislature and former Tshwane mayor, at a Monday media briefing on the motion to be tabled in the provincial legislature against premier David Makhura.
Makhura's office says the latest move by the DA is an act of sheer "desperation for relevance".
Msimanga said the tabling of the motion has been on the cards since early 2022 but was on hold, but they have had to take action now because Gauteng is decaying daily under Makhura's watch.
"The public purse under his watch has been looted unabated and having premier Makhura in office for any longer will only make this situation worse."
According to Msimanga, Makhura must go because he has failed to live up to his many promises and responsibilities, including lifestyle audits for Gauteng's executive and making public the Special Investigating Unit's (SIU) reports into various allegations of corruption. Then there was his office's implication in irregular Covid-19 procurement tenders at the Gauteng health department and failure to take steps to recover some of the money lost to the personal protective equipment (PPE) tender scandal.
"One scandal is one too many under his watch. Makhura is not fit to lead the country's economic hub, Gauteng. And a motion of no confidence can usher in a new leader into government that will put the people first and spend their hard-earned taxes openly and transparently. To arrest poverty, crime and unemployment."
The move against Makhura is nothing new – there are already three motions of no confidence from 2017, 2018 and 2021.
The 2017 and 2018 motions were lodged by the EFF supported by the DA, following the Life Esidimeni tragedy. In 2021, the DA lodged another against Makhura's office owing to its implication in irregular PPE tenders.
A numbers game in the legislature
However, all three were overturned, with help from the IFP ...