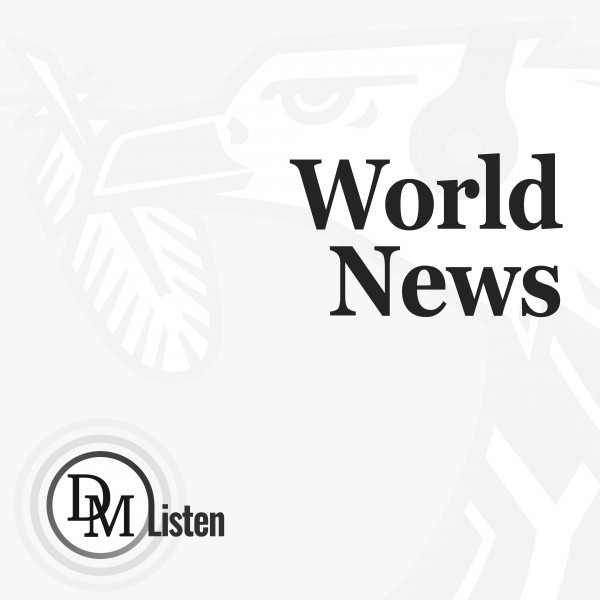 IAEA raises alarm on Zaporizhzhia nuclear power plant; ships set sail in grain exports corridor
Russia told diplomats it's ready to welcome international monitors at Ukraine's Zaporizhzhia nuclear power plant, which the International Atomic Energy Agency said was at risk of a 'nuclear disaster' after it was shelled last week.
Ukraine's sea port of Pivdennyi said the first cargo ship left its waters since Russia's 24 February invasion, as commodity shipments from the war-torn country kick into higher gear.
Ukrainian President Volodymyr Zelensky said in his late Sunday address that negotiations with Moscow would not be an option if Russia proceeds with plans to hold referendums in occupied territories.
Key Developments
Russia Invites Nuclear Monitors to Visit Shelled Ukrainian Plant
Grain Corridors Still Need Ships to Ease Food Crisis
Sanctions May Freeze Veon's Network Rollout in Russia, CEO Says
Turkish Banks Are Adopting Russian Payments System, Erdogan Says
Russian Weapon Systems Rely Heavily on Foreign Tech, Report Says
On the ground
The Russian military pushed further into settlements to the northwest and southwest of Donetsk and continued efforts to break Ukrainian defensive lines along the Avdiivka-Donetsk city line of contact, the Institute for the Study of War said.
Kremlin forces unsuccessfully attempted to advance east of the city of Mykolaiv. Ukraine said it hit two bridges in the southern Kherson region – now occupied by Russia – that serve as important crossings for Russian supplies, military spokesperson Natalia Humenyuk said. Ukrainian troops also destroyed several Russian munition depots, she said, without elaborating.
Russian weapons rely on foreign tech, report says
Russian military systems depend highly on microelectronics components designed and produced in the US, Europe and east Asia, according to a report based on an examination of the remains of equipment used by the Kremlin's forces in Ukraine.
The report by the Royal United Services Institute in London inspected 27 weapon systems, including state-of-the art cruise missiles and drones that were used since Russian President Vladimir Putin invaded Ukraine in February. It found at least 450 foreign-made components that were critical to their operation.
Mediterranean buyers return for Russian crude
Oil buyers in southern Europe are quietly returning to the market for Russian crude, with a European Union ban on such shipments still four months away.
Shipments of Russian crude to ports in Italy and Turkey rose to multi-week highs in the seven days to 5 August, offsetting another drop in shipments to customers in northern Europe, according to vessel-tracking data monitored by Bloomberg.
Shipments from Russia to the Mediterranean region as a whole were the highest since mid-June. Deliveries of crude from ...