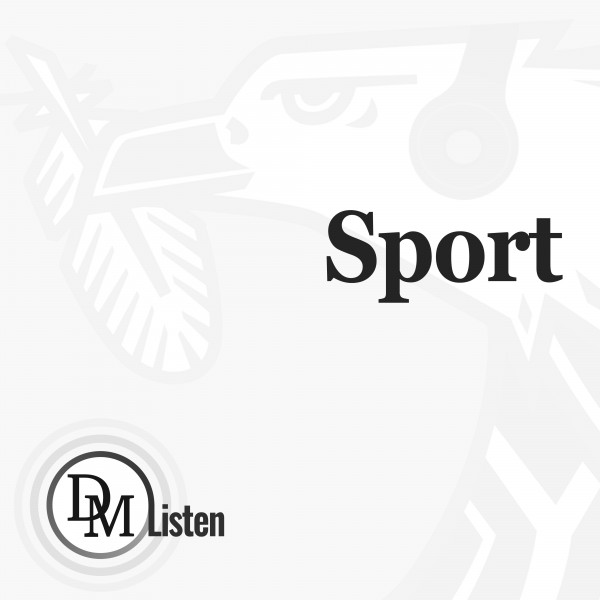 Proteas' brittle batting contributes to England series win
England 158 all out (Ollie Pope 67, Marco Jansen 5-35, Kagiso Rabada 4-81) and 131 for one (Zak Crawley 69, Lees 39) beat South Africa 118 (Jansen 30, Ollie Robinson 5-49, Stuart Broad 4-41) and 169 (Dean Elgar 36, Ben Stokes 3-39, Broad 3-45) by nine wickets.
During the three Tests in England, the Proteas batted five times, scored a total of 943 runs for the loss of 50 wickets. They have averaged 188 per innings and only had four partnerships of more than 50 runs. It's no wonder they ended up losing the series 2-1.
On Monday, England completed a comeback from 1-0 down and delivered the final denouement on a series that had promised so much for the Proteas.
Zak Crawley's crisp drive for a boundary off Marco Jansen after 28 minutes of play, on the final morning of day five (effectively day three) of the final Test, ended the misery.
England under new coach Brendon McCullum promised to play entertaining and aggressive cricket. Nicknamed 'Bazball' after the coach's middle name, England were not infallible with the bat, but they never deviated from their plan.
The struggling Crawley's boundary to win, and his unbeaten 69 was a microcosm of the clarity of thinking in the England camp.
Under McCullum and captain Ben Stokes, who embodies the approach on the field, England have won six of seven Tests. Prior to McCullum's appointment, they had won one of their previous 17 Tests. It's been a remarkable turnaround by England.
"Our approach is about the clarity of messaging and I thanked the players for buying into this," Stokes said in a TV interview after the match. "They have the confidence to follow it. We will always play in a way we feel will entertain people."
Muddied thinking
The Proteas, by contrast, never seemed to settle on what their best approach would be. Four seamers destroyed England and their Bazball in the first Test at Lord's. Then they deviated and went for spin in the second Test and returned to seam in the final Test while changing the batting lineup.
Ultimately though, it came down to runs — or rather the lack of them from South Africa.
Test cricket cannot be sustainably successful without batters scoring runs and putting together partnerships. The pace bowlers, as magnificent as they were (until the final England innings of the series), are not in the miracle business.
Kagiso Rabada, Marco Jansen, Lungi Ngidi and Anrich Nortje, at various ...