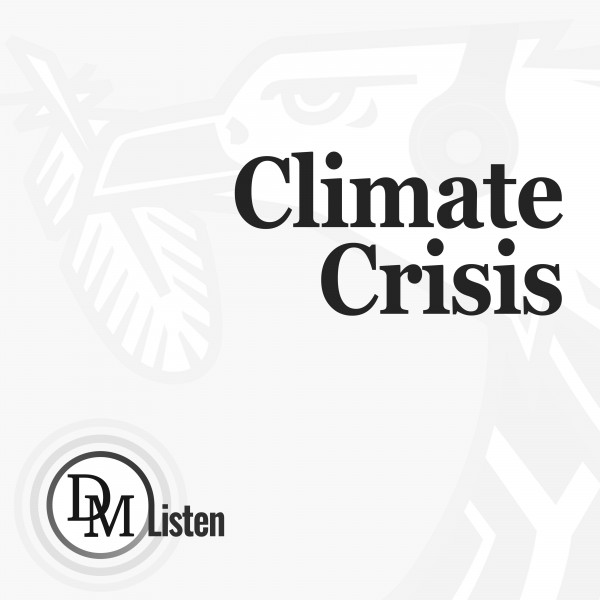 Iraq's water plight – the drought between two rivers
In October 2021, I arrived in Iraq's southern city of Basra. Situated in the heart of the arid MENA region, Iraq is being ravaged by the soaring temperatures, drought and water scarcity characteristic of climate change. In this respect, it is but an acute representation of a global problem. But that is not all. It is also at the heart of what will only become an increasingly visible geopolitical problem: competition and control of natural resources.
Ninety-one percent of Iraq's water originates in Turkey, Iran and Syria, leaving the country at the mercy of those controlling the taps upstream. Accompanied by a translator and fixer, I set out, travelling northwards from the very south, across the country, to explore the impact of these combined forces on those most directly affected – and what that might forebode.
Poisonous snakes emerge from fields and slither into homes in Iraq, threatening people and claiming lives. In neighbouring Iran, crocodiles previously known for their "blissful" nature are attacking the same people with whom they have peacefully existed for as long as anyone can remember.
Almost 120,000 people were sickened and admitted to hospital by contaminated water in Basra, Iraq. Large protests over water and electricity claimed 23 lives. Water protests roiled Iraq's Kurdistan in August 2021.
In Iran's Khuzestan and Aligudarz Provinces, at least three people were killed in July 2021, in weeks-long violent protests over water scarcity.
In Turkey, record-low rainfall led to warnings in January 2021 that Istanbul's water supply was in imminent danger of running dry, while in May 2021 Turkish farmers blocked streets with tractors to protest against a water shortage which left crops shrivelled and animals without fodder.
Across the region, people abandon farms and migrate, stressing local metropolitan areas, losing lives to international migration and inflaming political instability.
This is not the scenario of a horror film, but the real-life consequences of climate change, of warming temperatures that are threatening all living creatures and exacerbating the competition for life's most vital resource: water.
No country is spared, and natural resources know no national boundaries. But ultimately, each country does what is best for itself – regardless of its impact on neighbours.
Iraq is one of the world's most water-stressed countries, ranked fifth in vulnerability to water and food availability and extreme temperatures in the UN Environment Programmes 2019 Global Environmental Outlook report.
Temperatures have risen by at least 0.7℃ over the past century; extreme heat events are occurring ...