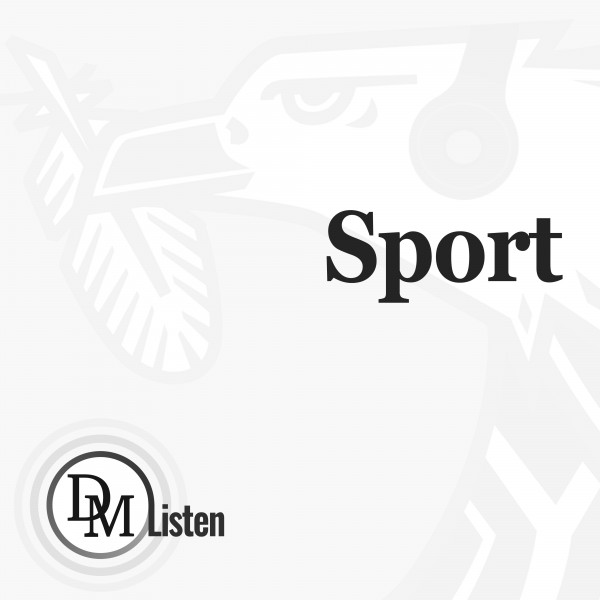 Pereira stuns Adesanya to become new middleweight champion at UFC 281
UFC 281 threw up a big surprise as highly favoured Israel Adesanya lost his middleweight crown.
Alex Pereira has become the new UFC middleweight champion, claiming a fifth-round knockout win over Nigerian-born Israel Adesanya in the main event at the iconic Madison Square Garden in New York on Sunday morning.
The 35-year-old sensationally stopped Adesanya in the fifth round with a flurry of punches which led to the referee calling a halt to the contest.
The Brazilian secured the title, which Adesanya had held since 2019, in only his fourth fight in the UFC and eighth in mixed martial arts.
"I've trained my whole life for this. I've worked so hard," Pereira said.
A great rivalry is developing between the two fighters as, prior to the epic five-round battle on Sunday morning, Adesanya had never lost a fight in the middleweight division.
This is the third time Pereira has beaten Adesanya — more than any other fighter — although the other two wins (in 2016 and 2017) were in kickboxing.
"What's the emotion? I'm grateful — what a life, what a moment," Adesanya said after the gruelling fight.
The flurry of late punches thrown by Pereira had Adesanya wobbly and left him unable to defend himself, forcing the referee to end the fight.
"F—ing crazy ending. Similar to the last time, same story. It's crazy. But yeah, I was fine. The first thing I said to Eugene [Bareman, his coach] or the ref was I was fine. I was lucid, I was in there. But yeah, s— happens. I talked to my coaches and I trust them [that the stoppage was legit], but I was fine. I could see everything, my eyes might have rolled back a little bit, but I was lucid," said Adesanya.
"I'm grateful, I'm proud, my team's proud of me," he added. "Respectfully, f— all this s—, f— everybody else, it's all about my team."
The Last Stylebender had mounted five successful defences since unifying the middleweight title more than three years ago, but he was simply blitzed by Pereira on Sunday.
"I've been doing this, this is my third fight in 10 months," Adesanya said.
Had Adesanya beaten Pereira, he would have equalled Anderson Silva's long-held 13-fight win streak in the middleweight division.
Visit Daily Maverick's home page for more news, analysis and investigations
"Every time I fight, I risk losing what you guys deem as the prestigious — which it is — the belt and all that s—. But, ...