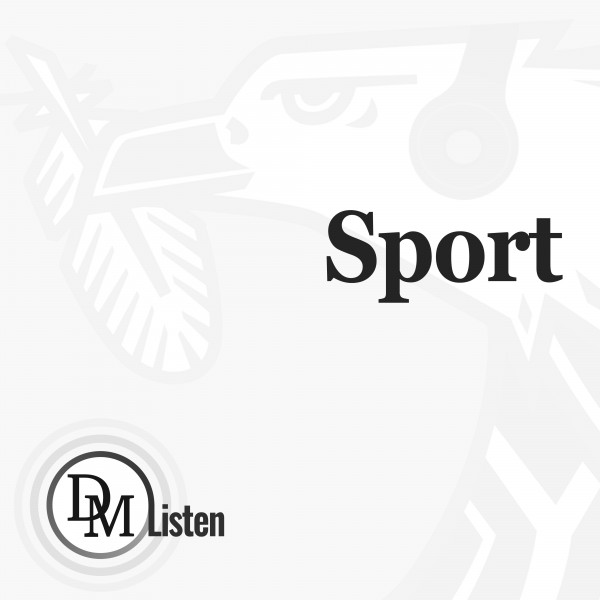 Mega weekend for Mercedes as Russell clinches maiden win
The Silver Arrows were back on top after dominating in São Paulo, Brazil, with George Russell claiming first place in both Saturday's sprint race and the Grand Prix on Sunday.
George Russell was the star of the show at this week's 2022 São Paulo Grand Prix, with the Mercedes driver bringing in the team's first win of a long, difficult season.
On Saturday, Russell lined up third on the grid for the sprint race, despite spinning out into the gravel during a challenging qualifying session the day before.
"It was definitely a sweet feeling to cross that line in first position. it's so great to see the progress we're making as a team. This is a huge result for us," Russell said.
From lights out, the Brit put champion Max Verstappen under pressure, hot on his tail throughout the race, eventually overtaking and leaving the Red Bull driver to fall down the order.
"At the moment [Mercedes] look unbeatable," Verstappen said after the sprint.
Russell went on to win the 24-lap sprint, with Carlos Sainz of Ferrari behind and Lewis Hamilton in third. The win meant that Russell would start Sunday's race from first on the grid, and with Sainz dropping positions due to a grid penalty, Mercedes would be leading the pack.
"It's crazy to think that [both Mercedes cars are] starting on the front row, Lewis did a great job coming from P8, so it's going to be exciting. we are in a luxury position that we can maybe split the strategy and go for the win," Russell said.
And go for the win they did. Russell was the quickest off the line on Sunday, leading the field with Hamilton hanging on closely behind. While Russell clearly had outstanding pace all weekend, it was not an easy win, as he yet again faced pressure from the Ferrari of Sainz and the Mercedes of his teammate. On lap 55, Russell was heard on the radio asking if there would be team orders for him and Hamilton, perhaps hoping the seven-time champion would be told to stay behind.
"You are racing, just be respectful," came the response from Mercedes, making for a nail-biting race to the checkered flag. Ultimately, Russell finished 1.5 seconds ahead of his teammate, bringing home his maiden victory. After the race, his team revealed that his car had suffered a water leak throughout the entire session, and there were moments Mercedes feared Russell would not ...