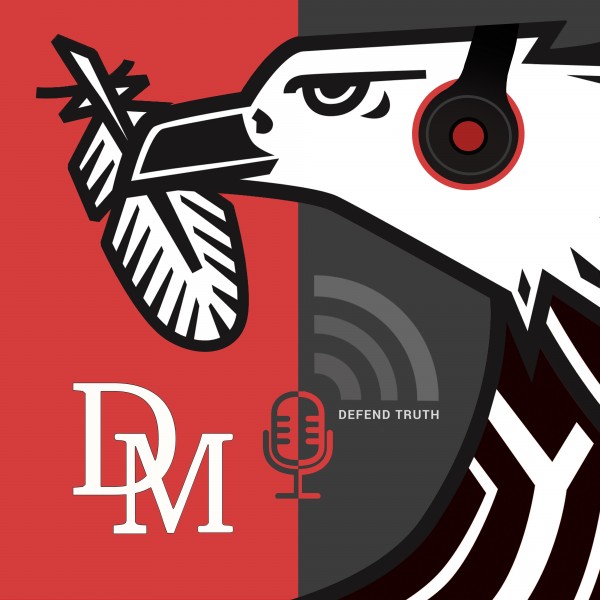 Zuma channels Trump to reinvent himself as St Jacob of the Unsullied Hands
As he pretends to be running for the chair of the ANC, our former president waxes Trumpian as he laments the ANC's being 'consumed by a patronage network characterised by corrupt hands exchanging money'.
I'm still reeling from the shock of Jacob Zuma's speech last week, in which he made a courageous stand for accountability and honesty in the ANC. It was like seeing Donald Trump express some compassion for another human being, or admit he'd ever done anything wrong in his life. That's how shocked I was.
Okay, Zuma said all these wonderful things as he declared his availability for the position of ANC chairperson, which used to be a largely ceremonial role – or perhaps one of gatekeeping and conciliation between the warring internal factions – but which he surely hopes will be a more powerful position when he takes the mantle.
Oh, yeah, he'll reconcile the warring factions. He'll calm the looters frantically stealing another million before they're confounded by Cyril Ramaphosa, who's the present President, in case you'd forgotten.
As chairperson, Zuma will guide the ANC towards a newer and brighter future, in which it is able to form an actual government, ministers who can do their jobs, a Parliament of honest souls, even SOEs that don't drain the public purse. But now I'm fantasising.
Zuma must've got a new speechwriter, because this isn't the usual Jimmy "Mzwanele" Manyi stuff about how it's all the CIA's fault that Zuma has some political and financial problems, or even the usual Carl "Good Dog" Niehaus nonsense about how Zuma is still fighting for freedom from apartheid oppression, or whatever it is that Niehaus says when he's not issuing tweets attacking journalists or working out which of his parents has died again.
Read in Daily Maverick: "The great greedy unwashed are the source of the water and power crisis – time for some people shedding"
No, this is a new speechwriter, or new to Zuma. Perhaps it's someone who used to work for Thabo Mbeki, who fired Zuma as deputy president, thus seriously compromising Zuma's revenue streams.
Or perhaps it's a speechwriter who has helped Ramaphosa draft his speeches about the renewal of the ANC, new dawns, fighting corruption, getting in some new direct foreign investment, and how beneficial it is to go for a little run on the Sea Point promenade while conducting one or other election campaign.
Not that Zuma's likely to commit himself to going ...