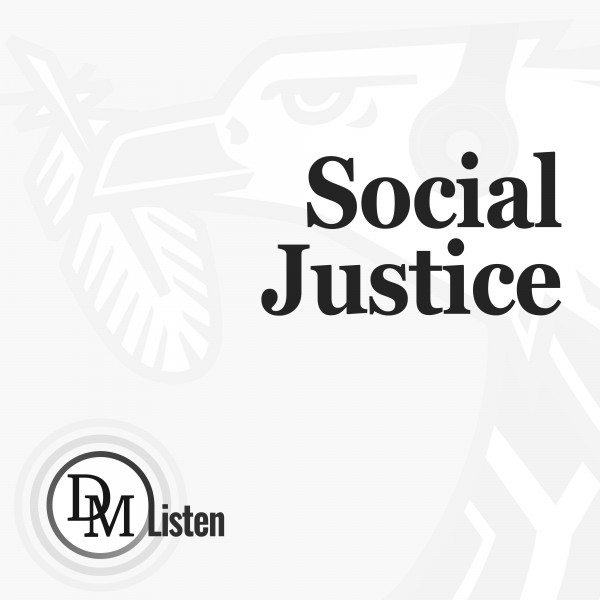 Resettlement stalemate persists as 500 refugees live in wretched conditions in Cape Town camp
Three years after the UNHCR protests, Bellville camp asylum seekers cling to dream of being resettled in another country.
Three years ago in October 2019, refugees started a protest at the United Nations High Commissioner for Refugees (UNHCR) offices in Cape Town and Pretoria. They were demanding resettlement in a country other than South Africa.
After protracted protests, relocation to various camps and the Covid pandemic, the UNHCR managed to reintegrate about 800 refugees back into communities and helped 70 with voluntary repatriation.
But about 500 refugees, including 200 children, remain at Paint City in Bellville. They still refuse to return to South African communities and cling to the dream of being relocated to another country.
They have been living without showers since 2020. They say there are water outages and since the beginning of this month, they have no toilets at all.
They have resorted to makeshift bathrooms — wooden pallets placed on the ground and screened off with blankets. The men use a sandpit.
Food is prepared for the whole camp on an open fire.
Refugee leader Hafiz Mohammed said the last toilets were removed on 1 November. There were initially 20 toilets and they were regularly serviced. These were reduced to ten and not serviced. He said people now relieve themselves in plastic bags and dispose of them in bins.
Mohammed said initially there were 20 showers, but these were removed in 2020.
"Every week we also experience water cuts for three days . We then go around the neighbourhood asking for water," he said.
A Burundian asylum seeker, who delivered a baby three weeks ago, said, "Last week I didn't take a bath for three days, because we had no water. I am waiting for UNHCR to relocate us. I used to stay in Khayelitsha, running a restaurant. In 2019, they stole everything and burned down my container. I came here [to South Africa] 15 years ago and I am still an asylum seeker. My eldest child, 14, has never been to school. She has no birth certificate," she said.
Visit Daily Maverick's home page for more news, analysis and investigations
When asked why the refugees persist with their demands, Mohammed told GroundUp: "UNHCR should not hide behind Home Affairs. It should come to carry its mandate to assist us to leave South Africa. Without a valid refugee status, you can't find work, you can't buy a house and open a bank account. We don't want to stay ...