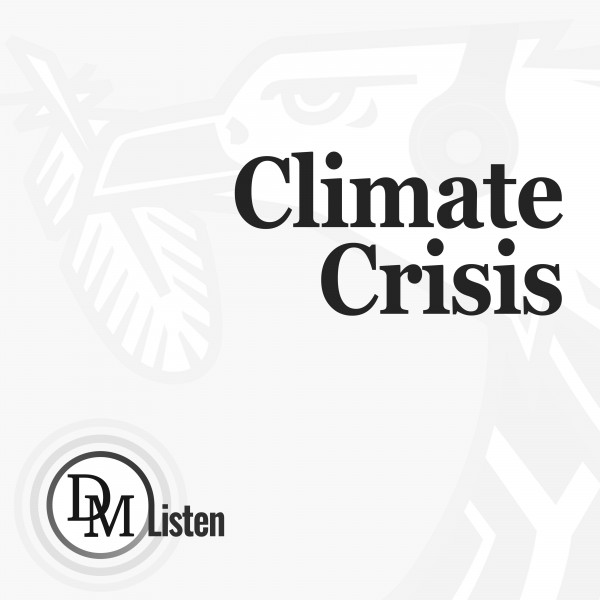 SA 'must stop exploring for more offshore oil and gas', say eco-activists
The Green Connection says South Africa does not need more fossil fuels, so why is the government still looking? Environmental group The Green Connection vows not to be quiet about the risks of offshore oil and gas exploration in South Africa until these are stopped and the country invests in renewable energy.
The Green Connection's strategic lead, Liziwe McDaid, said the government does not need more fossil fuels, "so why are we still looking?"
McDaid said COP27, the international climate action negotiations, ran from 6-18 November and yet, in that time, fossil fuel companies had released a stream of oil and gas application documents for public comment.
"This is starting to feel like a stuck record. Dear decision-makers, we are in a climate crisis, a massive threat to food security. We must stop exploring for more offshore oil and gas, and rather invest in more renewable energy."
She said that last week the eco-justice organisation had submitted comments on a draft Basic Assessment Report, which forms part of the environmental impact assessment process for TGS Geophysical Company UK's application to undertake a 3D seismic survey over multiple petroleum licence blocks off the West Coast.
"Even in the wake of the war in Ukraine, the International Energy Agency (IEA) said that 2021 was essentially the cut-off for investment in new fossil
fuel supply in its net zero pathway . no new oil and gas field developments should be approved.
"However, with the ongoing high rate of offshore oil and gas exploration applications in South Africa, it feels like a fossil-fuel free-for-all. These projects, if approved and successful in locating more commercially exploitable oil and gas reserves, will likely overshadow the country's climate change commitments which are supposed to be geared at rapidly reducing global greenhouse gas emissions," she said.
McDaid asked how would finding, extracting, and burning more offshore fossil fuels help us honour these commitments.
"And how can we expect South Africa's largely indigenous coastal communities to willingly risk the precious oceans that they rely on to live and make a living, to look for oil and gas that should not be burnt?"
Threat to the ocean
McDaid said The Green Connection would continue to oppose offshore oil and gas exploration because of its climate impacts and the threat it poses to the ocean and to small-scale fishers who rely on the ocean for their livelihoods.
"The organisation recently launched an international campaign focusing on Total, which is the operator of one ...