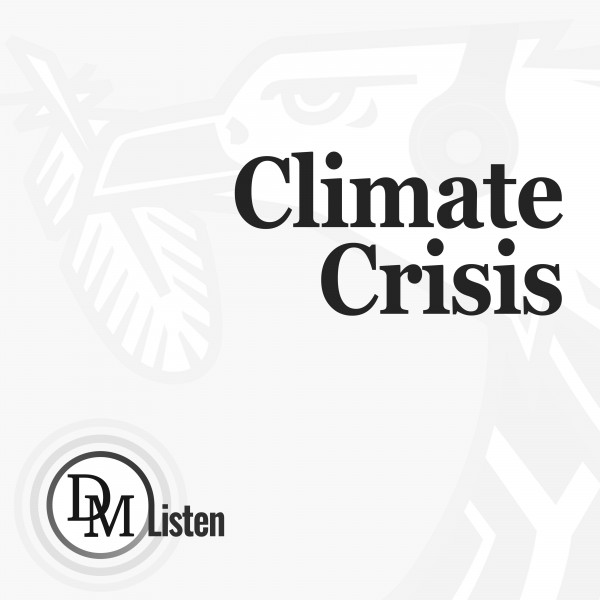 Why the fossil-fuel industry is a distraction to understanding the failure of COP27
We should not be distracted by holding the fossil-fuel industry accountable for the failures of the COPs. Instead, we must understand the incestuous links between politics and business and why world leaders ignore science and condemn us all to a long suicide.
At the opening of COP27 on 7 November 2022, United Nations Secretary-General António Guterres shunned diplomatic speak: "We are on a highway to climate hell with our foot on the accelerator," he warned. Humanity, he said, faced the starkest of choices: "Cooperate or perish".
After more than two weeks of talking, he gave his verdict on the concluded 27th annual conference of the 196 countries represented: "Our planet is still in the emergency room. We need to drastically reduce emissions now — and this is an issue this COP did not address. The world still needs a giant leap on climate ambition."
He was hardly alone in this sombre assessment.
Listen, for instance, to the President of COP26, the then member of Boris Johnson's (very) Conservative cabinet in Britain, Alok Sharma:
"Friends, I said in Glasgow that the pulse of 1.5 degrees was weak. Unfortunately, it remains on life support. And all of us need to look ourselves in the mirror, and consider if we have fully risen to that challenge over the past two weeks."
All the governments at COP seemingly accept the science of climate change. Let the last words, therefore, be from the frustrated world-renowned climate scientist, Bill McGuire, professor emeritus of geophysical and climate hazards at University College London (UCL):
"The real legacy of Cop27 could well be exposing the climate summit for what it has become, a bloated travelling circus that sets up once a year, and from which little but words ever emerge. . It is becoming increasingly difficult to view these events as anything other than photo opportunities for presidents and prime ministers who turn up simply to make the world think they care."
No! No! One can hear people saying. COP was a success. Criticisms of it are Eurocentric or a Global North assessment. After all, the dominant theme of the conference was financial help for developing countries, with Africa as the particular focus. And this, they say, was achieved. For Sameh Shoukry, the Egyptian foreign minister and COP27 president, this was an African COP with emphasis on African needs.
"Cop27 has done what no other Cop has achieved," said a jubilant Mohamed Adow, director of the thinktank Power ...