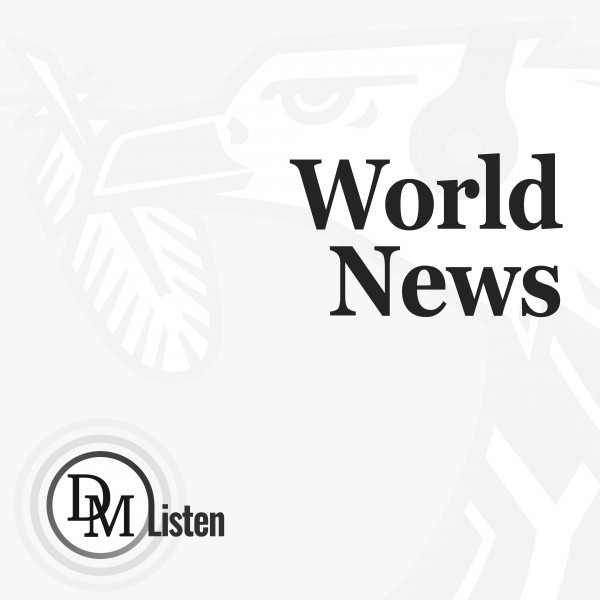 Ukraine Latest: Macron Says It's Up to Kyiv When to Negotiate
(Bloomberg) -- French President Emmanuel Macron said at a White House news conference that the timing and terms of negotiations over an end to the war in Ukraine must be up to Ukrainians. President Joe Biden said he'd be interested in talking to Russian President Vladimir Putin only if he's really looking for a way to end the war.
Ukraine's Central Bank may cut its economic outlook following Russia's recent attacks on the country's energy system, its governor said. European Union states are starting to coalesce around a plan to cap the price of Russian crude oil at $60 a barrel ahead of a Monday deadline.
Elon Musk risks giving a helping hand to Russian President Vladimir Putin if Twitter Inc. is unable to root out propaganda about the war in Ukraine, one of the European Union's officials warned. Ukraine's president has urged Musk to visit his war-torn nation to see first hand the damage done by Russia's invasion.
(See RSAN on the Bloomberg Terminal for the Russian Sanctions Dashboard.)
Key Developments
EU Closes In on $60 Price Cap for Russian Oil as Deadline Looms
Cargill Starts Shipping 2022 Harvest From War-Torn Ukraine
Russia's Labor-Starved Economy Pays Price of Putin's Call-Up
Zelenskiy Invites Musk to Ukraine to See Russia's Devastation
On the Ground
Ukraine said the risk remains that Russia will launch new missiles attacks against energy infrastructure. Air raid sirens went off across much of the country early Thursday afternoon as three Russian MiG-31 fighter jets, often used to carry Kalibr missiles, took off from Belarusian airspace and headed for Russia. Separately, Russian forces made 16 air strikes against Ukraine-controlled territory, including Bilohirya in Zaporizhzhia, the country's Defense Ministry said on Telegram. Russian troops also attacked Ukrainian positions in the Kharkiv region with rockets, and shelled recently-liberated Kherson with multiple launch rocket systems. Ukrainian forces see Russian troops evacuating their units from some occupied areas in Zaporizhzhia region.
(All times CET)
Macron Says Negotiating Is Up to Ukraine (8:10 p.m.)
Macron said that only Ukraine can decide when the conditions have been met to start negotiating a peace settlement with Russia.
"We will never urge Ukrainians to make a compromise that is not acceptable to them," Macron told reporters after meeting with Biden in the White House. "We have to let Ukrainians decide the moment and the conditions that they will negotiate." Although the French president has strongly supported Ukraine since Russia's invasion, he drew strong criticism with his previous calls not to ...