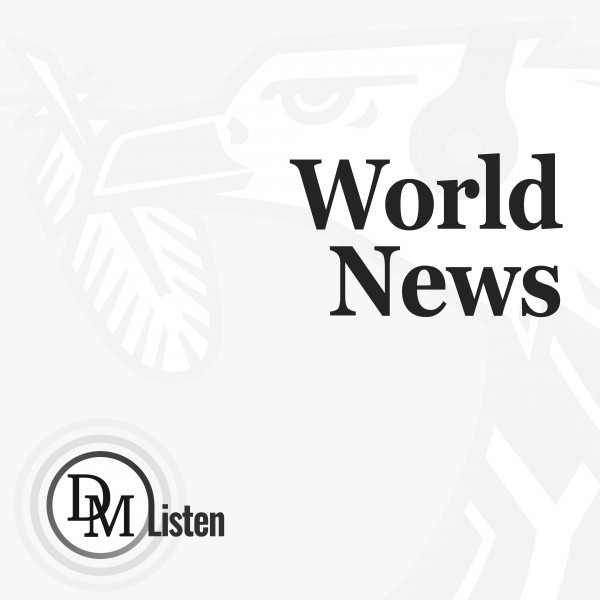 European allies working towards special tribunal; EU closes in on $60 price cap for Russian oil
Ukraine's Central Bank may cut its economic outlook following Russia's recent attacks on the country's energy system, its governor said. European Union states are starting to coalesce around a plan to cap the price of Russian crude oil at $60 a barrel ahead of a Monday deadline.
Elon Musk risks giving a helping hand to Russian President Vladimir Putin if Twitter is unable to root out propaganda about the war in Ukraine, one of the European Union's officials warned. Ukraine's president has urged Musk to visit his war-torn nation to see first hand the damage done by Russia's invasion.
Another 50 Ukrainian and Russian prisoners were swapped, officials said on Thursday. French President Emmanuel Macron, who is meeting President Joe Biden at the White House, said he plans to talk to Putin "in the coming days".
Key developments
EU closes in on $60 price cap for Russian oil as deadline looms
Xi urges calming war in Ukraine in talks with Europe's Michel
Russia's labour-starved economy pays price of Putin's call-up
Zelensky invites Musk to Ukraine to see devastation
On the ground
Ukraine said the risk remains that Russia will launch new missile attacks against energy infrastructure. Air raid sirens went off across much of the country early on Thursday afternoon as three Russian MiG-31 fighter jets, often used to carry Kalibr missiles, took off from Belarusian airspace and headed for Russia.
Separately, Russian forces made 16 air strikes against Ukraine-controlled territory, including Bilohirya in Zaporizhzhia, the country's Defence Ministry said on Telegram. Russian troops also attacked Ukrainian positions in the Kharkiv region with rockets and shelled recently liberated Kherson with multiple launch rocket systems. Ukrainian forces saw Russian troops evacuating their units from some occupied areas in Zaporizhzhia.
Zelensky discusses grain initiative with Senegal's Sall
Ukraine's president and Macky Sall, president of Senegal and chairman of the African Union, held talks about the implementation of the "Grain from Ukraine" initiative launched last week, and other matters.
Germany's Scholz would welcome increased Nato role
Germany's chancellor said he would welcome an increased role by Nato to coordinate the security of allies' critical infrastructure, particularly subsea links.
Speaking to reporters at a joint press conference with Nato Secretary-General Jens Stoltenberg, Olaf Scholz added that an offer to send anti-missile Patriots to Poland still stands.
Separately, asked whether Germany was doing enough to reduce dependencies on Beijing in light of a recent contentious deal with the Hamburg port, Stoltenberg said each country "has to find the balance between economic ...