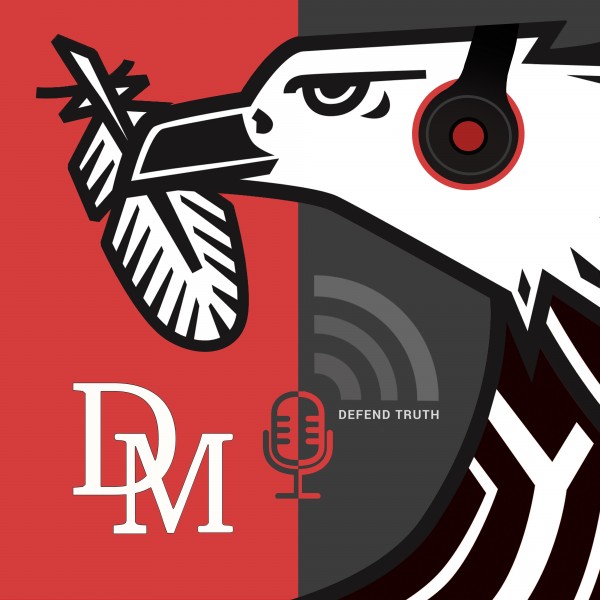 The Highwaymen Episode 7: Lights Out
In December 2022, the 55th — and possibly last — elective conference of South Africa's ruling African National Congress will take place against a backdrop of socio-political chaos. In the limited audio documentary series, The Highwaymen, investigative journalists Richard Poplak and Diana Neille take a road trip across South Africa in search of answers to how the country got to this breaking point, and how the lives and careers of three senior ANC figures — Ace Magashule, Gwede Mantashe and Dr Zweli Mkhize — may be representative of the rise and stumble of our once vaunted democratic project and, by extension, liberal democracies everywhere.
Gwede Mantashe now presides over the most important portfolio in the Cabinet — mining and energy. He's run it like a fiefdom, trying to shut down any real commitment to a green energy transition. We also explore how Mantashe aided and abetted State Capture, and the slow but sure creep toward a gangster state — and all-out gang warfare.
Listen to the podcast here.
Richard Poplak: State Capture. What a ride!
News Clip: Chief Justice Raymond Zondo has handed over part 4 of the State Capture Inquiry's report. The topics covered in this latest instalment include the capture of Eskom; the attempted capture of the National Treasury; Gupta bank accounts and the Free State asbestos and housing scandals.
Richard Poplak: After the ANC's Polokwane conference and the ascension of Zuma, the ANC's elite capture project started to coalesce under the iron hand of one man — Msholozi. The Boss. Zuma began reformatting intelligence gathering, policing and state-owned enterprises as adjuncts of his syndicate working under the umbrella of the ANC.
His secretary-general in the ANC was, famously, Gwede Mantashe.
Our colleague Ferial Haffajee weighs in on how Mantashe helped manage this process.
Ferial Haffajee: Several people approached him at the height of capture. And they said to him, comrade, there are terrible things happening here. And I remember a time where he invited people to bring him evidence, and they did. They submitted documents to him, they had meetings with him, and he did absolutely nothing. So there was a duty to the whistle-blowers, and a political duty to the country, which I also think raises fundamental questions about his role in that period, and his role as a leader.
Richard Poplak: Leaving ethics and legality aside, as secretary-general, Mantashe was sublime. He danced between and over factions, keeping the congress coherent, managing the interpersonal ...