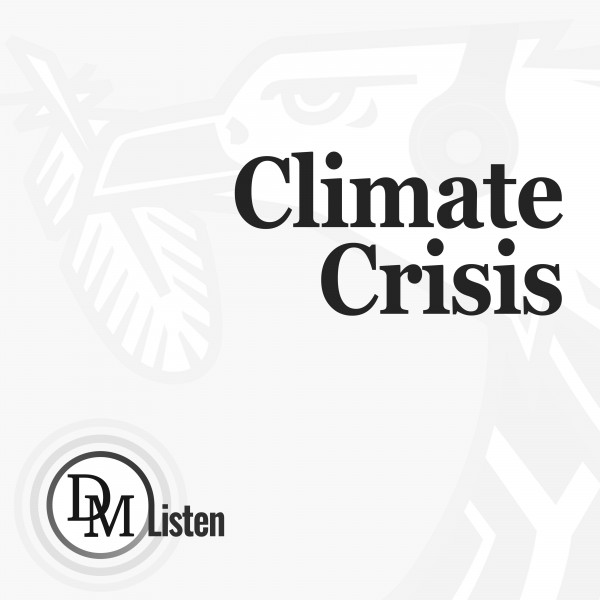 Telling biodiversity's story – 1,001 magnificent species of the seaforest
While the UN Biodiversity Conference, COP15, kicks off this week to negotiate fresh plans, strategies and targets to tackle biodiversity loss, a new initiative from the Sea Change Project seeks to make biodiversity tangible, and remind us of our innate connections with nature.
In the emerald gloom of an underwater cave, a torch light illuminates a strange creature. Its delicate black and white arms resemble a fern, stretching out in fractal branches. As the ring of light meanders along the cave wall, it reveals other magnificent plant and animal life – each a unique feature of the Great African Seaforest.
This fractal "basket star" is set in a textured, technicolour tapestry – bright-purple sea urchins bristle their spines, sunshine-yellow sponges suck at the sea water, vivid blue anemones filter their fill of plankton, and fish, seals and sharks appear in flashes between gently swaying ribbons of kelp.
It is this rich diversity of life that the torchbearers, marine biologist Dr Jannes Landschoff and naturalist and filmmaker Craig Foster, from the Sea Change Project – along with emeritus professor of marine biology, Charles Griffiths – seek to illuminate in a new project, "1001 Seaforest Species", in partnership with the Save Our Seas Foundation.
The new project follows the widely acclaimed My Octopus Teacher, a documentary about Foster's bond with a Cape peninsula cephalopod which earned an Oscar and focused global attention on South African kelp forests and the life among its fronds.
With 1001, the Cape Town-based not-for-profit Sea Change is widening its lens beyond profiling a single animal, to capture the kelp forest holistically.
The project's goals are to scientifically document and to chronicle the stories of more of its distinctive species: one-thousand-and-one of them. Their unique repository of marine knowledge will generate scientific publications and inspire natural history books and films.
Although one-thousand-and-one is a drop in the ocean compared with the abundance of species existing in South African kelp forests, the number is a reference to One Thousand and One Nights, the Middle Eastern fables in which a newlywed princess softens the heart of a murderous king through her captivating storytelling.
Similarly, the team hopes to entrance us with stories of the kelp forest, winning us over to protect this precious ecosystem and its inhabitants.
1001 seeks to reveal the inhabitants of the kelp forest – its "biodiversity". This scientific term is a ubiquitous buzzword in policy circles and increasingly prevalent in the public consciousness.
Governments, business leaders, ...