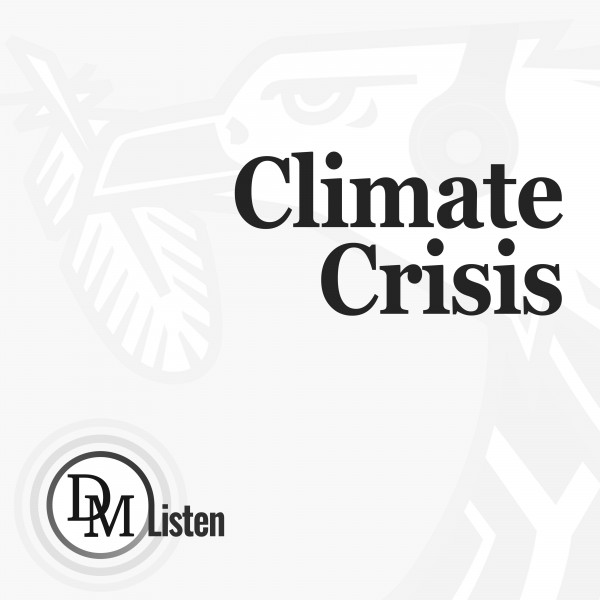 Now this is worth making a stink about – southern Africa's only 'corpse flower' to bloom this weekend
The Sumatran forests of Indonesia are home to an unusually large and smelly plant called the titan arum or 'corpse flower'. They only bloom once every five to seven years, but this week a 'corpse flower' is set to bloom for the very first time at the Stellenbosch University Botanical Garden.
Indonesia's Sumatran rainforests are home to a number of unusual plants and animals. Orangutans, sun bears, clouded leopards and Sumatran rhinos are all found there. But one of the strangest things in this especially humid landscape might just be the titan arum, the largest inflorescence plant in the world that's more commonly known as the "corpse flower".
This plant is endemic to the Sumatran rainforest and only blooms every five to seven years. But half a world away, a corpse flower in Stellenbosch is expected to bloom over the weekend. This is according to Donovan Kirkwood, curator at the Stellenbosch University Botanical Garden.
"This is the first time [this plant] is flowering and it will probably grow to two and a half metres," says Kirkwood. This titan arum is still relatively young but when fully mature they can grow up to 3m, he adds.
The titan arum is expected to bloom between Sunday, 11 December and Tuesday, 13 December and daily updates are being posted on Instagram to track its progress.
A smelly flower
"The titan arum is unique because it is the largest single inflorescence of any plant in the world," says Kirkwood. An inflorescence is when many tiny flowers cluster together on a plant, and in the arum family this is on the central spike or spadix.
There are a "bunch of girl flowers at the bottom and a section of boy flowers above that, with the tip of the spike devoted to being really stinky," explains Kirkwood.
But what makes the titan arum unique and gives it its nickname is how it has evolved to attract pollinators.
"When it is flowering that spadix actually generates heat – it is one of the few plants that generates its own heat while it is growing," says Kirkwood.
This heat enables the plant to "emit a bunch of volatile organic compounds that smell like a deer carcass that's been lying in the sun for four days".
The plant only stinks when it is in bloom. "That stink will last for two to three days and it's gonna be pretty powerful."
Read in Daily Maverick: "The secret ultraviolet colours of sunflowers attract ...