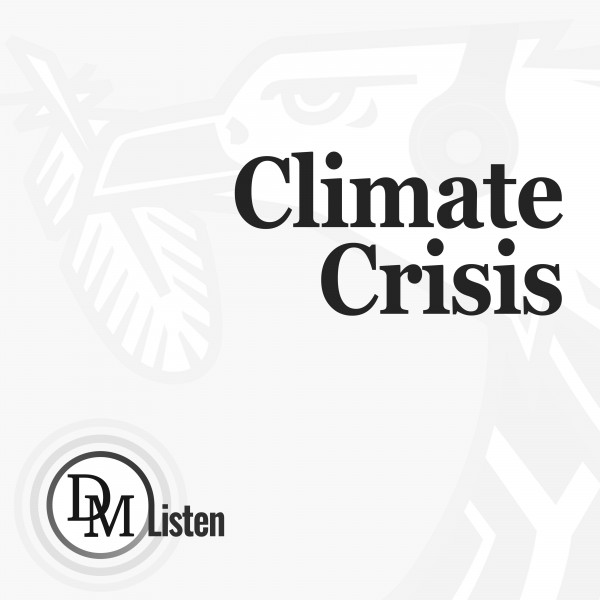 Winner: Youth for climate action; Runners-up: Bob Scholes & Joe Biden
The young ecowarriors challenged Global North leaders to take responsibility for what they have done to their homelands.
Extreme weather events in the form of floods, droughts and impacts such as locust plagues and famine have been some of the ways in which the environment has been crying out for help. And to the rescue has been the global youth environmental movement and its many activists, including those in South Africa, which has continuously raised the alarm about the trouble the planet is in.
The more the environment collapses, the louder the voices of the youth become in calling for us to take climate action and do so now. It's fitting that these people be named Daily Maverick's Ecowarrior of the Year.
The youth want to protect their future. They urge leaders to take urgent action because we're fast running out of time – a consequence of the leaders' lack of action.
The voices of the youth were heard at the "blah blah blah" conference – COP26 – when they filled the streets of Glasgow, Scotland. This was a continuation of their efforts from long before the conference.
South Africans Ayakha Melithafa, Tyler Booth, Sibusiso Mazomba and Raeesah Noor-Mahomed joined hundreds of like-minded youth, including Greta Thunberg, to make leaders at COP26 "uncomfortable", saying: "If we don't ask these difficult questions about finance and investing in the Global South, then who will?"
"It's been great to see how many young people have been invited to COP26 [this] year and how many young people are actively fighting. But the thing is, it's still not enough. We are speaking, but they're not really listening to what we are saying," Melithafa said at the time.
Leaders failed to take urgent and impactful action at COP26, according to activists. At the conference, the Global South was largely ignored, but the youth movement was present with mass diversity.
The movement has been largely driven by youth activists from the northern hemisphere, but voices from the South quickly gained momentum. They highlight the fact that the South will be the most affected by the crisis.
The diversity of the youth movement has also been intersectional, something that has been missing from the leading nations' leaders.
The voices of young northern activists have been amplified, but young activists from the South have equally pumped up the pressure on leaders. They urge Global North leaders to take responsibility for what they have done to their homelands.
We've all started ...