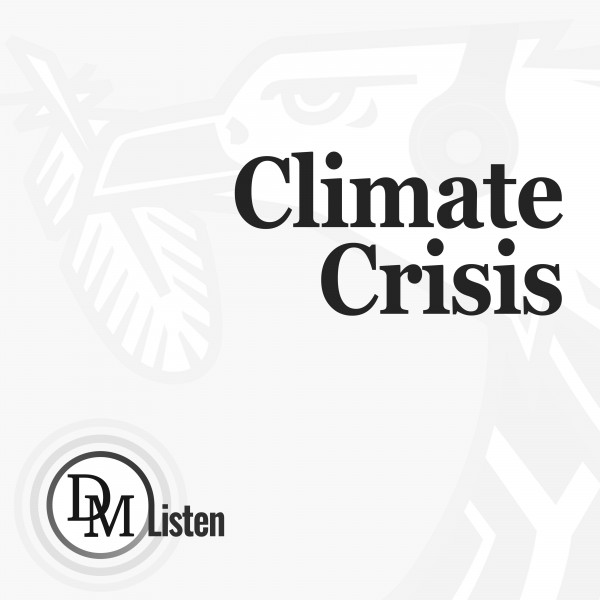 Winner: Gwede Mantashe; Runners-up: UPL & Shell
Mineral Resources and Energy Minister Gwede Mantashe's views on coal and gas are filthy.
The winner of SA Polluter of the Year is Minister of Mineral Resources and Energy Gwede Mantashe, according to votes by Our Burning Planet readers.
Responsible for a portfolio that already oversees some of the most environmentally destructive and harmful practices from seismic blasting to open-cast coal mining, Mantashe started off at a disadvantage, but seemingly cemented his position as polluter-in-chief over the course of the year.
A recently leaked CSIR study obtained by Reuters showed that "more than 5,000 South Africans die annually in the nation's coal belt because the government has failed to fully enforce its own air-quality standards". Nearly a quarter of households in the region, where 3.6 million people live, have children with persistent asthma.
Despite the health and environmental implications of continued coal use, Mantashe's department – as custodian of the 2019 Integrated Resource Plan (IRP 2019) – still intends to add even more coal to the energy mix.
The IRP 2019 provides for 1,500MW of additional coal power by the year 2030. Coal currently supplies 75% of the country's electricity and the government has made the commitment to reduce that to 60% by 2030.
A new study released by the Energy Systems Research Group at the University of Cape Town has found, however, that the Department of Mineral Resources and Energy plans to procure this 1,500MW of new coal-powered electricity will cost at least R23-billion more than a least cost optimal electricity plan, and will result in 25,000 economy-wide job losses by 2030.
Mantashe and the Department of Mineral Resources and Energy have tried to combat discontent regarding the addition of coal into SA's future energy mix by offering "clean coal" technologies as a palliative.
In a recent tweet Mantashe said: "We must continue to invest in cleaner coal technologies and innovation and make sure that these options are not kept under the radar. Some work is happening in this regard, and we need to intensify this effort."
But while Mantashe is pushing "clean coal" technology, his Cabinet colleagues have been meeting with climate envoys from the US and Europe to explore opportunities to finance and support South Africa in its green energy ambitions.
While the rest of the world look to rapidly exit the era of unabated fossil fuel consumption, Mantashe at the Africa Energy Week, held from 9 to 12 November in Cape Town, said Africans should seize ...