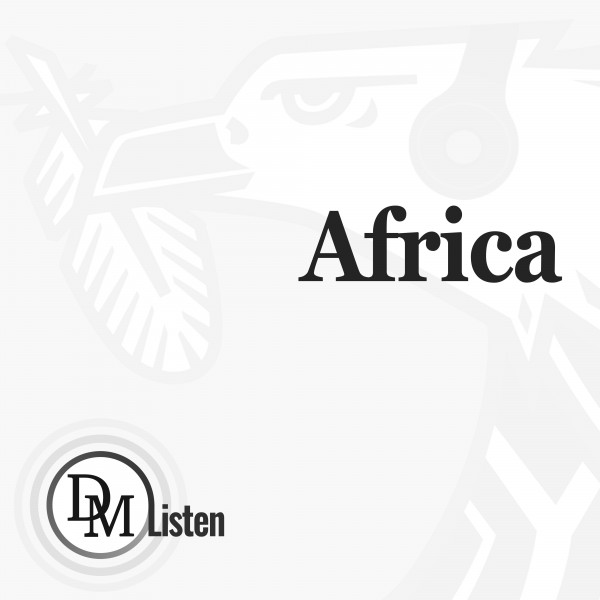 Winner: Dr Emmanuel Taban; Runners-up: Zambian president Hakainde Hichilema & Dr John Nkengasong
From the toughest of beginnings in South Sudan to becoming a pioneering pulmonologist in Joburg, what this doctor learnt was how not to be a perpetual victim.
Dr Emmanuel Taban is our Africa Person of the Year because he has achieved so much and travelled such a great distance – literally and figuratively – to get there.
He was born in a mud hut in Juba, later to become the capital of independent South Sudan, but then still part of Sudan. In 1994, aged 16, he was abducted by Sudanese troops and tortured because they thought he was a rebel spy. He escaped from them, on foot, intending to go home, but took a wrong turn and instead walked into Eritrea.
As he relates in his autobiography, The Boy Who Never Gave Up, he then decided to quit Sudan, embarking on a perilous odyssey, via Ethiopia, Kenya, Tanzania, northern Mozambique and Zimbabwe, eventually to Johannesburg, where he arrived about 18 months after leaving Sudan, just short of his 18th birthday.
He had no passport and mostly no money. Much of his journey was on foot.
It was a learning experience that taught him much about life and about human nature. He was often cheated and robbed along the way. He was particularly dismayed to be turned away by an uncle in Kenya and other relatives in Ethiopia and elsewhere, when he desperately sought their help.
Conversely, he was also given tremendous help by many strangers along the way.
He is particularly grateful to the Comboni Catholic missionaries in Johannesburg, who took him under their wing and gave him both accommodation and financial support to get matric and then his basic medical degree at Medunsa.
After that he largely flew solo, winning bursaries to continue his postgraduate studies and eventually in 2018 to become a pulmonologist – a lung specialist – at the University of the Witwatersrand.
When Covid-19 struck in early 2020 his special skills were in high demand and he fought on the frontline against the disease, contracting it himself.
And he did pioneering work, particularly in discovering a new way of treating very ill hypoxaemic Covid-19 patients (those suffering from low oxygen levels in their blood), many of whom were dying.
Last year, London-based New African magazine named Taban one of the 100 most influential Africans of 2020.
The South African NGO Rally to Read, the rural primary schools programme, this year made him one of its ambassadors. "If anyone ...