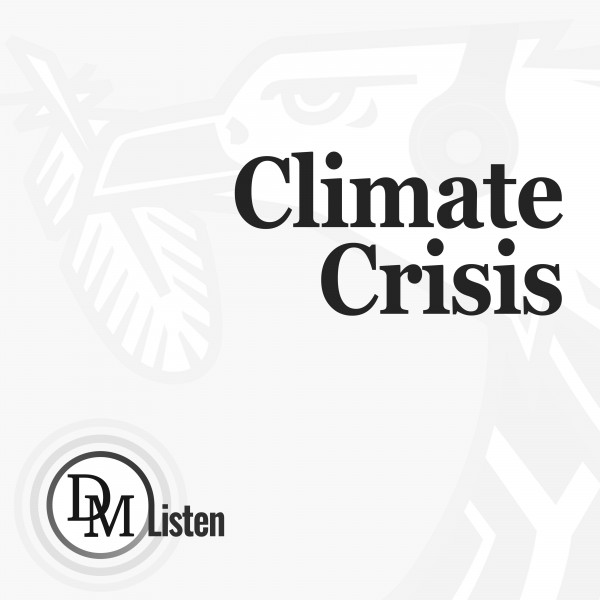 New warehouse springs up next to poison-soaked UPL explosion site
A massive warehouse is rising next to the fire-gutted UPL pesticides storehouse in Durban, raising concerns over worker safety and groundwater pollution — and whether the new tenants will be happy to occupy land still soaked with hazardous chemicals.
The Fortress property group is developing a new commercial warehouse directly adjacent to the UPL chemical site that was destroyed in an arson attack at Cornubia during the July 2021 riots.
Fortress chief executive Steven Brown insists that his company has received the required planning approval, along with "all the requisite sign-offs from relevant departments for a development of this nature".
Fortress is the same developer that leased a general purpose warehouse to the Indian-owned UPL agrochemical giant to store over 5,500 tonnes of toxic pesticides and other chemical products next to a residential area and schools.
Government officials claimed the facility was established without a detailed hazardous risk assessment or project-specific environmental impact assessment to mitigate chemical pollution in the event of a natural disaster, accident or sabotage.
Read more in Daily Maverick: "Minister Barbara Creecy pledges clampdown on South Africa's hidden toxic chemical storehouses after UPL disaster"
At the time, Fortress sought to shift blame to UPL, stating that Fortress ensured all relevant environmental authorisations were obtained before the (now destroyed) UPL warehouse was built.
"The (UPL) warehouse was a speculative build and the tenant came later. We point out that the tenants in turn had a legal obligation to obtain all of the approvals that they required in order to operate their business from the premises being rented," the company said shortly after the fire.
In response to more recent questions from Our Burning Planet about Fortress' latest warehouse development at Cornubia, Brown asserted that tests proved that risks to workers and the public were "very low" — similar to any other land in that area.
A different picture
But two specialist geohydrology reports show a very different picture, suggesting that soils underneath the UPL site (and the immediate vicinity) are still soaked with a wide variety of highly poisonous farm chemicals to a depth of six metres or more.
Based on more than 70 underground soil samples and computer modelling results, a 345-page report from the Geomeasure Group confirms that the ground immediately below the UPL site is "significantly impacted" by pesticides and hydrocarbons.
It also reports the presence of arsenic and other chemicals with the potential to cause cancer and other serious health damage under certain conditions.
Though large ...