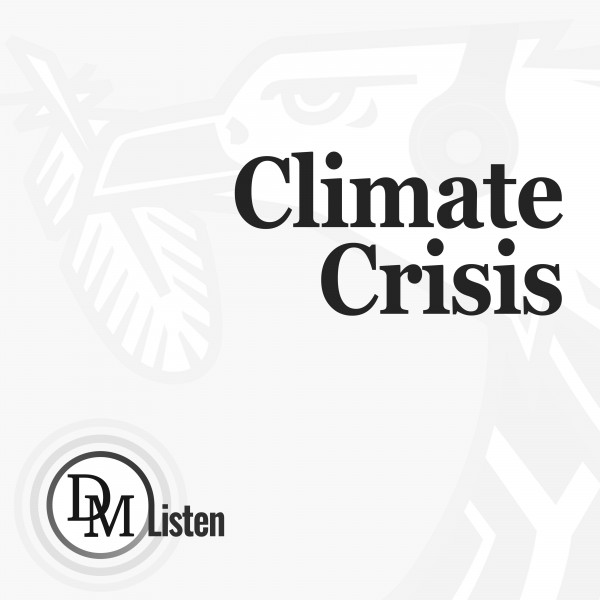 Revealed: Inside Antarctica's brutal, lingering noise war on marine life (Part Two)
In Part One of this investigation, Our Burning Planet charted the human noise pollution that may be hounding life inside the Southern Ocean, a climate-threatened wilderness ruled by a guarded club of geopolitical power players. In this sequel, we expose the yearslong failure by Antarctic states to stop the ongoing suffering that may be experienced by an array of vulnerable species.
For nearly 25 years, an exclusive network of states obliged to protect a globally pivotal marine wilderness for "peace" and "science" has known about the noise wars that seem to be raging in its waters. These are the icy seas that swirl around Antarctica, and they are as remote and hostile as it gets in our corner of the universe — even so, the Southern Ocean has the pivotal function of connecting all major oceans, and regulating the planet's atmosphere.
As the first part of this series notes on a frontier-breaking review study about Antarctic marine noise, led by Curtin University in Perth, sound is how the inky ocean sees. Reading the undersea terrain through a dictionary of natural sound, the Southern Ocean's species rely on their auditory organs for their very survival — after all, marine acoustics allow them to feed, navigate, avoid hazards, track down mates and more.
Yet, acoustic instruments used in marine research, and noise from tourist vessels, among other sources, may be harassing, deafening, injuring and even killing a unique assemblage of marine species — such as seafloor creatures, critically endangered blue whales and existentially threatened emperor penguins.
Fisheries, including krill vessels regulated through the Commission for the Conservation of Antarctic Marine Living Resources (CCAMLR), are also to blame, says the review study. Published in a policy-information portal managed by the Scientific Committee on Antarctic Research (SCAR), this first-of-a-kind study represents a range of findings on noise impacts across species in the Southern Ocean.
The responsibility for addressing all this sonic distress lies at the doorstep of the Antarctic Treaty System (ATS). This is the 55-state governing body that for decades has sanctioned these activities for "peaceful" and "scientific" purposes under the CAMLR Convention, as well as environmental laws such as the 1998 Madrid Protocol.
And though these heavyweight polar states — which include the likes of China, France, Russia, South Africa, the UK and the US — have yet to adopt "breakthrough" action on marine noise, they remain as guarded about their governance decisions as they seem unable to ...