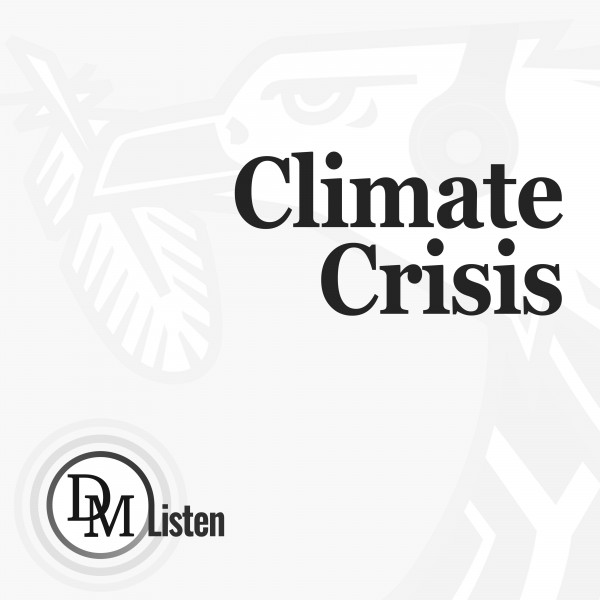 Drawing the line – Using art to combat SA's pollution crisis
As levels of plastic pollution continue to threaten the health of ecosystems and people alike, can art bring about more sustainable practices and alleviate the growing crisis?
South Africa's plastic waste crisis is becoming increasingly evident and research suggests that without intervention, current plastic pollution levels could double by 2040. Now, a new initiative is taking a novel approach to addressing this issue: street art, theatre and song.
The disposal of plastic waste in South Africa leaves a lot to be desired, say residents of Mpumalanga. This is according to a survey conducted by the Revolution Plastics initiative, which found that 87% of participants are not satisfied with how their waste is managed.
This is no surprise given that, in South Africa, about 37% of households do not receive weekly waste removal services and 196 kilotons of household waste is left uncollected, according to the South African Pathways report released by the Council for Scientific and Industrial Research.
This is the case for many of the Mpumalanga locals surveyed, 84% of whom disposed of their plastic waste through open burning and dumping, according to the South African Pathways report.
This is typical of areas like Mpumalanga, says Dr Cressida Bowyer, deputy director of Revolution Plastics.
Visit Daily Maverick's home page for more news, analysis and investigations
"Some waste is taken to the municipal dumpsite if transport is available and the motivation is there," says Bowyer. But most waste is taken to the nearest dump and discarded or burnt without separating out recyclable materials, she adds.
Open burning only reduces the volume of waste by about 20% and burning plastic waste can release poisonous dioxin particles that do not degrade in nature and can build up in the human body and environment and cause various types of cancer, according to the United Nations Institute for Training and Research (Unitar).
Art with a mission
The Revolution Plastics Initiative aims to address the plastics crisis through art, music and theatre.
The campaign was created in partnership with WasteAid, by University of Portsmouth experts, local artists and waste collectors, with an intention to increase recycling.
"We worked with local musicians to write music and lyrics for a song to promote recycling and why it is important," says Bowyer.
Tebogo Bhembe, who helped produce the song, says he would like to be a musician and this has been a good opportunity to help his community while gaining recognition for his art.
The goal is to teach people that waste ...