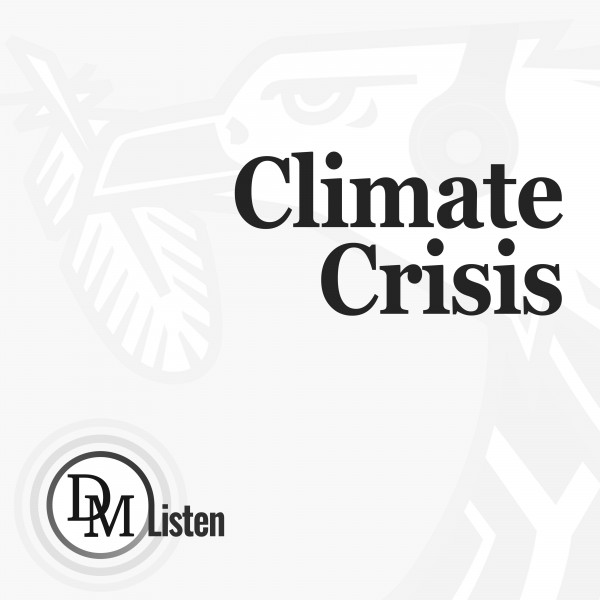 Money's 'stretched' – the North's argument against a biodiversity fund that prompted South to walk out of talks
Midway through the biggest United Nations biodiversity conference of the decade, developing countries walked out of finance negotiations after developed countries refused to discuss the Africa group's proposal for a new global biodiversity fund. Co-chair of the Global Biodiversity Framework group Basil van Havre says it would be reductionist to say there is a north-south divide, but did acknowledge financial flows from the North are 'stretched and limited'.
In the early hours of Wednesday, a group of developing countries – including the Africa group, Brazil, Mexico and other like-minded megadiverse countries – decided to walk out of negotiations for resource mobilisation at the UN Biodiversity Conference (COP15) in Montreal, Canada.
David Ainsworth, head of communications for the UN Secretariat of the Convention on Biological Diversity, said at a press briefing on Wednesday morning that the issue that led to the walkout was related to a "discussion on the creation of a new fund for biodiversity and the difference of opinion between developed and developing countries".
The COP15 president and secretariat organised a meeting of heads of delegations later that day in an attempt to resolve the dispute.
Shonisani Munzhedzi, CEO of state entity South African National Biodiversity Institute (SANBI) and co-chair of the contact group for resource mobilisation, which was walked out on, explained to Daily Maverick earlier during the conference that the fund Ainsworh was referring to is "a call by African nations to say that there must be a Global Biodiversity Fund, which is a global instrument for biodiversity finance".
"It may also be called to the private sector or any other, but it's a fund that must be capitalised to deal specifically with biodiversity. similar to what you see with climate change, where there is a GCF [Green Climate Fund]."
This has been a contentious issue at this conference because many nations have said that instead of creating a new fund, the existing financing mechanism, the Global Environment Facility (GEF), should be enhanced.
The GEF addresses the three conventions on biodiversity, climate and desertification established at the Rio Earth Summit in 1992.
However, the conventions on climate change and desertification have their own funds – the Green Climate Fund and the Land Degradation Neutrality Fund – so the like-minded megadiverse countries are calling for something similar for biodiversity.
But not everyone wants this.
"The call was to say there should be an instrument that should be able to deal with that, but only focusing on biodiversity," said ...