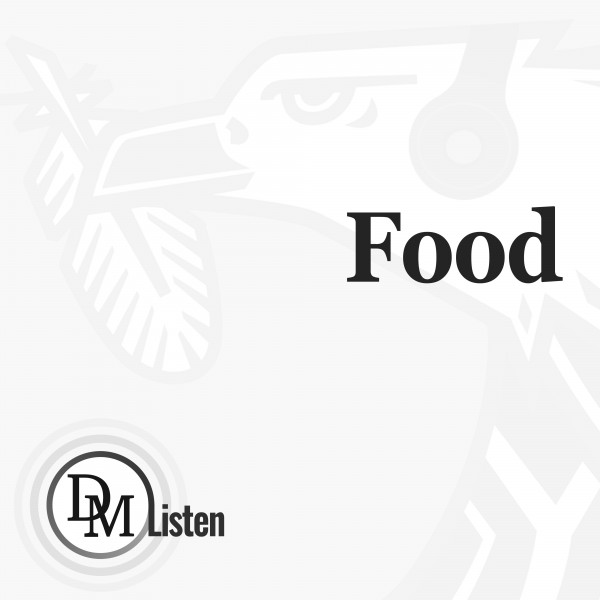 What's cooking today: Roast crown of Tipsy Turkey
Roasting a whole turkey presents difficulties, as anyone who has roasted one knows. But roast just the crown, with a delicious stuffing inside it, and you have a true festive winner.
The crown of a turkey or chicken is the entire breast section, intact, either deboned or bone-in. The rest of the bird, comprising the thighs, legs and wings, can be kept for another meal or cooked separately.
Ingredients
1 crown of turkey
100 ml chicken or turkey stock
50 ml red wine
Salt and black pepper to taste
For the stuffing:
1 large onion, finely chopped
2 garlic cloves
2 celery sticks, sliced thinly
2 or 3 slices of day-old bread, crumbled
200 g streaky bacon, diced
100 g raw almonds, whole
50 ml port
50 ml liqueur (I used Jack Daniels Tennessee Honey for its spicy joy)
1 egg, beaten
Salt and pepper to taste
Method
First, debone the turkey breast in one piece. It is essential that the double breast remains intact. Here's a video to show you how to do it; it's not all that difficult if you concentrate and work very carefully.
Preheat the oven to 190°C/ 170°C fan.
Simmer onion, celery and garlic until soft. Add bacon and cook through, stirring. Add breadcrumbs, almonds, port and liqueur, season with salt and pepper and cook for a minute while stirring to combine. Cool to room temperature. Once cooled, beat the egg and stir it in well.
Season the inside of the crown with salt and pepper. Pack the cavity with stuffing but don't overfill it. (If there's a lot of stuffing left over, pack it into a greased loaf tin and bake it.)
Fold the breasts over towards one another and tie in several places with kitchen string. Trim the strands.
Season the outside of the bird with salt and pepper.
Weigh the stuffed crown and write down the weight.
Place it in an oiled roasting pan and roast according to its weight and the following options, or visit this site which has a brilliant temperature calculator which will give you the cooking time for your size of bird. The cooking times below are from British Turkey.
If it is under 4 kg, cook for 20 minutes per kg plus another 70 minutes.
If it is over 4 kg, cook it for the same time as above plus another 20 minutes.
For smaller crowns: for a 1.5 kg crown, roast for 1 h0ur and 40 minutes. For 2 kg: roast for 1 hour and 50 minutes. For 2.5 kg: roast for 2 hours.
Turn the ...