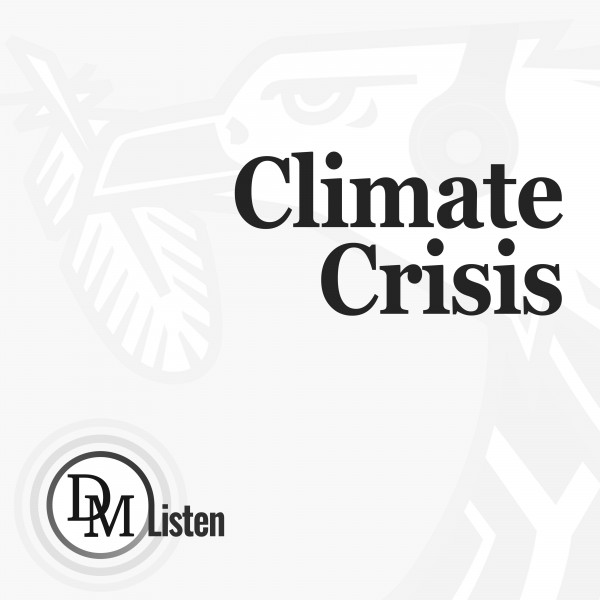 Water scarcity in Western Cape towns persists despite recent heavy rains
Despite recent heavy rains, which caused flooding in parts of the Western Cape, some towns in the province are still at risk of running out of water.
The head of the Western Cape Department of Water and Sanitation (DWS), Ntombizanele Bila-Mupariwa, on Thursday said dam levels within the Western Cape Water Supply System, which consists of the six largest dams in the province, were at 73.64%, a notable decline compared with 98.08% during this period last year.
Yet, this is still better than the 2017-18 period when the system had a yield of below 50%, which caused many water users to panic.
"As the department, we remain concerned about the Gouritz River catchment system, which covers the Central Karoo, Little Karoo and coastal belt," said Bila-Mupariwa.
Much of the Karoo gets low rainfall and relies heavily on groundwater resources. The growing population has placed increasing stress on the area's groundwater systems.
"Although some areas in this region experienced flash floods last year and this year, the flooding did not result in higher inflows. All bulk water users including [residents, industry and agriculture] should . save water," said Bila-Mupariwa.
Potsdam Wastewater Treatment Works, which pollutes the Diep River, is also one of the department's concerns. The department said it was working with the City of Cape Town and other affected parties to remedy the situation.
Read more in Daily Maverick: "Lindiwe Sisulu vows to clean up woebegone Water and Sanitation Department"
Knysna implements water restrictions
Knysna has become the first municipality in the Western Cape to implement water restrictions this year. Level 3 water restrictions were implemented due to abnormally low rainfall during November and the consequent low levels of rivers in the area.
Water usage in the town was also currently higher than normal due to seasonal tourism, according to the Department of Local Government, Environmental Affairs and Development Planning.
Knysna's acting municipal manager, Roland Butler, said the town's average rainfall figure for November is about 85mm. "Last year we had 105mm, and this year only 2mm. The river levels of all the rivers in the Greater Knysna area are low, and we expect an influx of people to the area during the upcoming holiday season. We must use water sparingly."
Level 3 water restrictions dictate:
Municipal potable water is for human consumption only;
No watering of gardens (not even with a bucket);
No washing of vehicles and/or boats;
All residents and businesses to restrict their usage to 20kL per month; and
Residents using more than 20kL ...