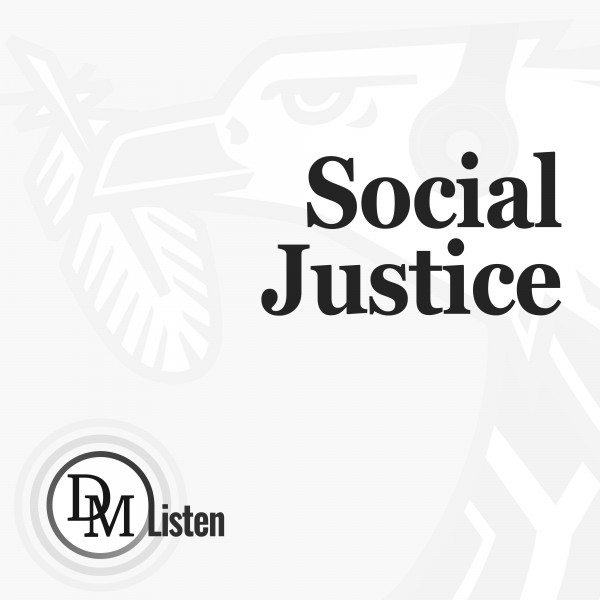 Living with a stoma in SA — we deserve better than the indignity our public healthcare affords
Our public health system is creating a new type of disability — ostomates who, with access to the necessary care and medical consumables could live long and fulfilled lives, but who every day are subjected to the indignities of inadequate care, writes colorectal cancer survivor and ostomate, Faizel Jacobs.
In May 2016, I was diagnosed with colorectal cancer. I was lucky. Detecting the cancer early meant that I required no chemo or radiation therapy and just had surgery, which left me with a stoma and a permanent colostomy bag.
A stoma is an opening in the abdomen that can be connected to either your digestive or urinary system to allow waste (urine or faeces) to be diverted out of your body. It looks like a small, pinkish, circular piece of flesh that is sewn to your body. There are three main types of stomas – urostomy (urine), an ileostomy (from the small intestine), and a colostomy (from the large intestine). Reasons for getting a stoma range from cancer, Crohn's disease or ulcerative colitis, congenital (birth) abnormalities, or traumatic events, to name but a few.
It is entirely possible to live a happy and fulfilled life as an ostomate (someone who has a stoma).
Since my own diagnosis, I have run my very first marathon in Chicago and followed this up with marathons in Knysna and Istanbul. I have completed 20 half marathons as well as a triathlon. Living with a stoma — in my case, a colostomy — does not have to be debilitating.
With some tweaks in lifestyle, your life can be as "normal" as you want it to be.
Unfortunately, living a dignified and healthy life for many ostomates also depends on the public health service and the quality of the care you receive.
Differing needs
People's needs differ and qualified stoma therapists are needed to best meet those needs.
No two stomas are the same. For example, think of spectacles. The function of the spectacles is to help you see better. However, two people cannot really interchange spectacles with the hope of maintaining perfect eyesight. It won't work for a variety of reasons — from the difference in the lens prescription to the frames not being suitable to the face shape and fit.
Exactly the same applies to the prescription of stoma pouching systems and the related supporting products. What works for one ileostomy will not necessarily work for another.
Keeping an ostomate's lifestyle in mind, the dexterity ...