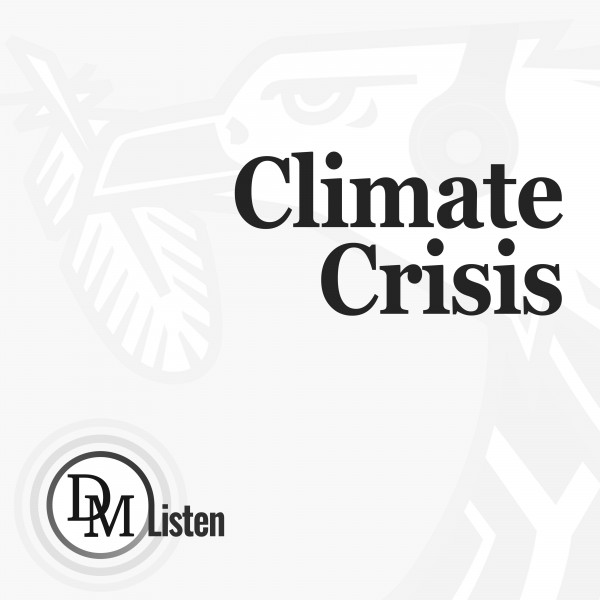 Gag orders and 'disinformation' — contractor accuses Dorper Wind Farm of paying lip service to beneficiaries
The 'wasted' millions on failed initiatives stem from the firm's BEE box-ticking exercise, claims LifeCo founder who was hired to implement enterprise and socioeconomic development projects.
Dorper Wind Farm and its CEO, Mamoso May, were a "source of disinformation" and "had greater interest in achieving targeted spend per year and earning BEE and compliance points — than meaningful human development."
So said Pat Pillai, founder of LifeCo, in response to the first part of Our Burning Planet's investigation into the travails of two small Eastern Cape towns and the wind farm in between them.
Our Burning Planet previously reported that R56-million meant to uplift the rural Eastern Cape communities of Molteno and Sterkstroom near the Dorper Wind Farm (DWF) has been "wasted on unsuccessful projects" according to May.
Read more in Daily Maverick: "R56m destined for Eastern Cape wind farm beneficiaries 'wasted' on failed projects"
DWF, a beneficiary of the Independent Power Producer Procurement Programme (IPPPP) is mandated to spend a certain portion of its revenue on economic development and socioeconomic development projects. The programme is one way in which the South African government, as a signatory of the Paris climate agreement, is attempting to transition to a low-carbon economy in line with climate imperatives.
The IPP office in the Department of Mineral Resources and Energy (DMRE) explained that "[Independent power producers] are required to contribute towards Enterprise Development and Socioeconomic Development initiatives in their respective communities. These contributions are spent in areas such as education, health, social welfare and enterprise development," adding that "the threshold commitment for socioeconomic development spend is 1% of revenue".
'Broken promises'
But community members alleged that DWF and its contracted partners failed to make significant inroads and left a trail of broken promises and financial devastation.
In the DWF minutes of a meeting that took place on 21 May 2021, it is noted that, "Due to the effects of Covid-19 in 2020, the CEO started to visit the communities more often and engage with individuals on the ground.
"During these engagements, it was realised that there was a mismatch between what was happening on the ground versus what was reported to Dorper. The reports indicated that all projects were working well and that there were no issues within the community. Large gaps were however identified during these engagements and that money has been wasted. As a result, Dorper decided to appoint another service provider."
It continued that, in response to community complaints about the historical ...