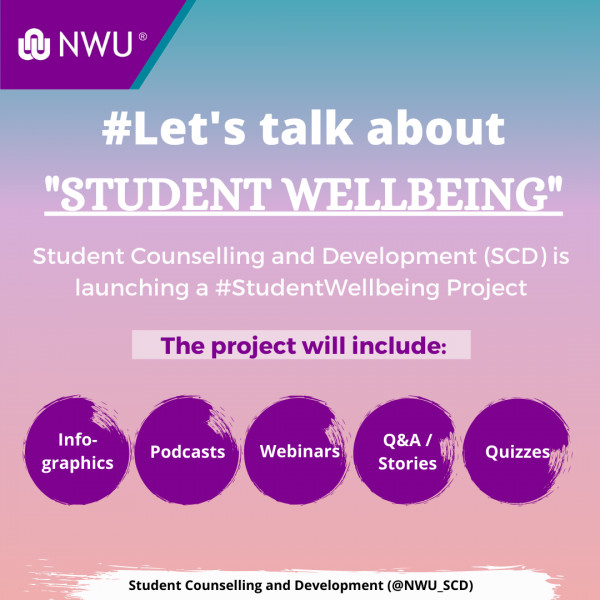 #NWUStudentWellbeing
Student Counselling and Development (SCD) are launching a #NWUStudentWellbeing Project.
Each week SCD will cover a different student wellbeing theme and the project will include the use of: Podcasts, Webinars, Info-graphics, Quizzes, Q&A, and Stories.
WHAT YOU NEED TO DO?
1 Follow SCD and PUKfm on all the various Social media platforms (Instagram: @nwuscd and @pukfm936) (Facebook: PUKfm 93.6 and NWUSCD)
2 Check weekly on Social Media/eFundi what SCD is doing that week
3. Complete the 'Ask us anything about the theme' survey:
https://forms.gle/eVYmNFUjtJZH7kyG9
4. Share the love for SCD/PUKfm by sharing our pages and your story and use the tag: #nwuscd and #pukfm936
We look forward to seeing you sharing the love and stories and joining in on the project
"Nothing for students without students"