Features
Smart web player
Modern web player, easy to embed and rich with features.
Multiple bitrates
Satisfy users with slow or expensive data, while keeping high quality available.
Multiple formats
Streams are published in multiple formats to ensure wide platform compatibility.
No concurrent limit
A robust delivery network caters for unlimited simultaneous listeners.
Flexible pricing
Per-month Commercial and Community packages with low metered rates.
Comprehensive reporting
Detailed and up-to-the-minute listener analytics from an online dashboard.
Capture hardware
Optional pre-configured hardware to capture and upload audio from the studio.
User support
Expert assistance to your listenership via email during business hours.
Monitor & alert
Automated monitoring and alerts for stream downtime or dead air.
Radio streaming packages
Community radio
Feature rich but affordable package for community, campus and church stations.
Using some of the same infrastructure as our commercial offering it provides access to a premium level of reliability at a great price point. Less output bitrates and more basic reporting differentiate this from our full commercial offering.
All standard features
Basic reporting
2x output bitrates
Commercial radio
Suitable for national and regional broadcasters with large audiences.
Our pool of edge servers ensures we can gracefully handle big peaks in demand. Commercial packages have more output bitrates and higher quality levels along with rich access analytics to analyse when, where and how the stream is listened to.
All standard features
Full reporting
3x output bitrates
Capture hardware
Pre-configured and simple to connect.
To capture audio in your studio and upload it into our platform we offer a pre-configured hardware unit that is easy to install and managed remotely by us.
Hardware details
Flexible pricing
Month-to-month contracts. Overage rates based on peak monthly concurrents.
All packages are available on month-to-month contracts, preventing lock-in and reinforcing our commitment to providing the best product possible. Usage based rates may apply in addition to standard monthly service fees.
Usage rates based on the peak concurrent (simultaneous) listeners reached in a month period.
Rates invoiced in blocks of 100 concurrent listeners.
All package prices include up to the first 500 peak concurrent listeners.
Included concurrents cater for 8,000 — 16,000 monthly listens, depending on listenership patterns.
Smart web player
Modern and user friendly, with powerful features below the surface.
Add our modern web player to any website with just one line of HTML. A clean and user friendly interface hides an intelligent piece of software:
●

Auto-selects optimal audio codec for browser.

●

Tracks anonymised user behaviour for listening analytics.

●

Mobile friendly with pure HTML4 fallback for old devices.

●

Displays current playing song information, if available.

●

Allows switching between available bitrates.

●

Basic theming support available on Commercial package.

●

Embed with one line, play with one button. Our player does the rest.



Community
Commercial
Output bitrates
Low
32 kbps
40 kbps
Medium
64 kbps
80 kbps
High
–
160 kbps
Output formats
HLS AAC-HEv2
Icecast AAC-LC
Icecast MP3
Total output streams
6
9
Multiple bitrates & formats
One stream becomes many to cater for different users, devices and networks.
Different bitrates allow users with slow or expensive data to choose a lower quality stream, while high fidelity remains available. Great for developing markets where expensive mobile networks dominate, while still fully catering to developed markets.
Each output bitrate is also available in multiple codecs to guarantee full compatibility on older devices, while retaining the best codec for modern devices. And with our modern web player, listeners do not need to choose - they simply click play and get the best possible result.
Monitor & alert
Incoming audio is monitored to detect connection breaks or extended sections of silence.
High availability is key to building a strong online listenership. Integrated monitoring with alerts helps reduce downtime to a minimum.
Offline detection
Continuous tracking
Email and Slack alerts
Silence detection
Configurable alerts
Volume graph
| | Community | Commercial |
| --- | --- | --- |
| CSV output | | |
| Unique connections | | |
| Stream uptime | | |
| Concurrent listeners | | |
| Peak listen times | | |
| Countries | | |
| Cities | – | |
| Devices | – | |
| Operating systems | – | |
| Browsers & applications | – | |
| Quality & format | – | |
Rich reporting
Up-to-the-minute analytics.

Extensive up-to-the-minute analytics of stream listeners provide stations with valuable means to understanding their listenership trends, technologies and make-up.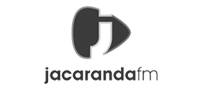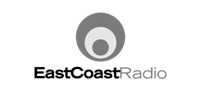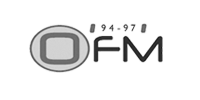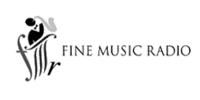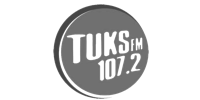 Modern streaming solutions for commercial and community broadcasters.
Pricing & signup