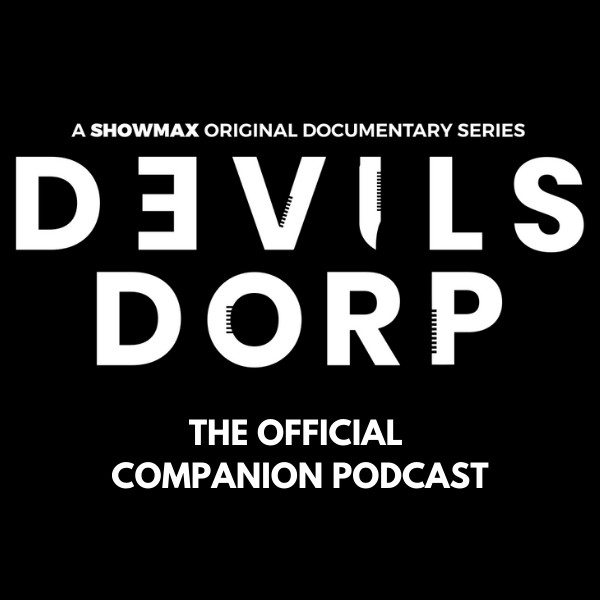 Devilsdorp - The Official Companion Podcast
In a South African first, Showmax brings you Devilsdorp – The Official Companion Podcast to the Showmax Original series Devilsdorp.
Join true-crime podcaster Nicole Engelbrecht in a deep dive of the Krugersdorp Cult Killings case in which the themes presented in Devilsdorp are explored in greater detail and from different perspectives.
In the 4-episode podcast series available on all podcast platforms, you can look forward to:
- Extended and in-depth interviews with documentary contributors, Louis Awerbuck, FH Havinga, Captain Ben Booysen, Jana Marx, and Marizka Coetzer
- In-depth analysis on the psychology of the offenders
- New details about the investigation and possible links to other cases
If you've binged the Showmax series and you're ready for more, get your earphones out now!