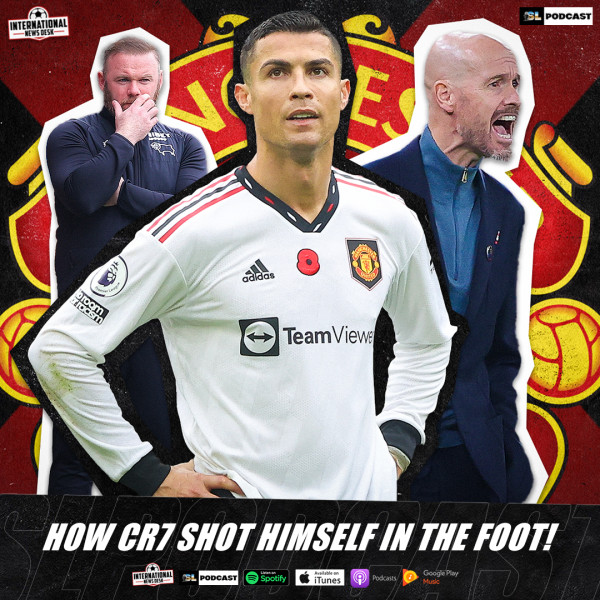 How CR7 Shot Himself In The Foot!
As we all know, Cristiano Ronaldo has recently been interviewed by an internet troll, Piers Morgan. The Portuguese superstar, unbeknownst to him, shot himself in the foot by unleashing and revealing his hard, and honest opinions on Manchester United and manager Erik ten-Hag. This act of cowardliness has not been well received by fans all over the world and CR7's future in Manchester looks to be over. His mural on Old Trafford has been removed, and Erik ten-Hag wants him out of the club. Part 1 of the interview aired on Wednesday night, and the forward revealed and discussed topics regarding his family, the facilities at Carrington road, and the attitude the team has. Although Ronaldo spoke on topics that were public knowledge already, this interview may very well have ended his career with the Red Devils!

This Sunday, the 2022 FIFA World Cup kicks off with host nation Qatar taking on Ecuador. This is the first time in the tournament history, that the matches are kicking off in the Winter months due to the extreme temperatures in Qatar. Current holders France have suffered an injury during a training session, which see Christopher Nkunku ruled out of the competition and hot favorites Argentina are looking dangerous! Brazil and Neymar seem to be in fine form and are being tipped to be title challengers too!

On the latest episode of the International News Desk, Cristiano Ronaldo's interview with Piers Morgan may very well have ended his Red Devil's career and the 2022 FIFA World Cup in Qatar kicks off in a matter of days! Former Mamelodi Sundowns and Ajax Cape Town goalie Sean Roberts expressed his concern for Ronaldo and says "I am completely baffled as to why he did that."