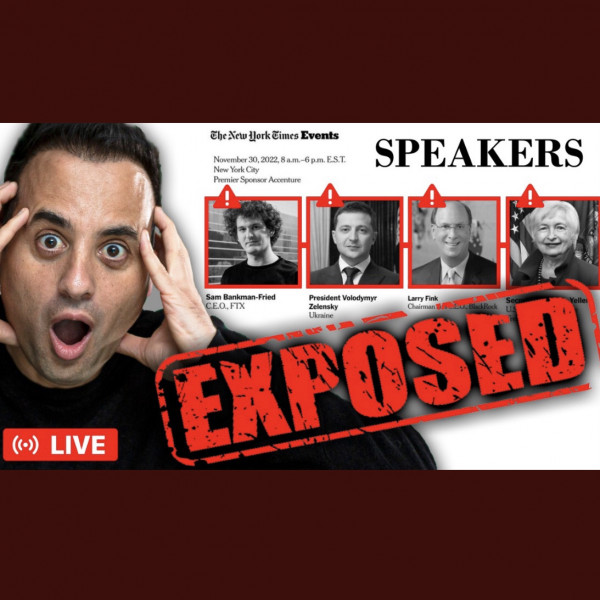 The FTX Inner Circle REVEALED | CONSPIRACY CONFIRMED!!
As the days pass by, more information about who was behind the FTX inner circle is surfacing, and what we have just found will SHOCK YOU! Don't miss today's Crypto Banter where Cryptoman Ran dives into what really happened on FTX and Alameda Research!
- - - - -
Special thanks to:
🎵 DJ Asher Swissa
- Track:
https://bit.ly/336wtix
- Channel:
https://bit.ly/31soP1j
🎵 Marc Rebillet
- Track:
https://bit.ly/3pXQW21
- Channel:
https://bit.ly/332zhx9
- - - - - -
BEWARE OF SCAMMERS IN OUR COMMENTS AND COMMUNITY CHANNELS
Disclaimer:
Crypto Banter is a social podcast for entertainment purposes only.
All opinions expressed by the hosts, guests and callers should not be construed as financial advice. Views expressed by guests and hosts do not reflect the views of the station. Listeners are encouraged to do their own research.
#Bitcoin #Crypto #FTX
- - - - - -
00:00 Show Summary & Intro
04:20 Bitcasino Giveaways
06:30 Crypto Market Update Today
07:45 SBF & FTX News Update Today
19:50 Alameda Research News
22:15 CZ Binance on Sam Bankman-Fried
27:00 Mainstream Media Defending SBF
30:18 Alameda Research - The Name
32:55 SBF Donations to the Democrats - FTX Scandal
38:01 SEC Meeting with Sam Bankman-Fried
38:40 Crypto Banter - Twitter Spaces
41:30 SBF & the BlockFi $600 Million Loan
44:15 Grayscale GBTC & BlockFi