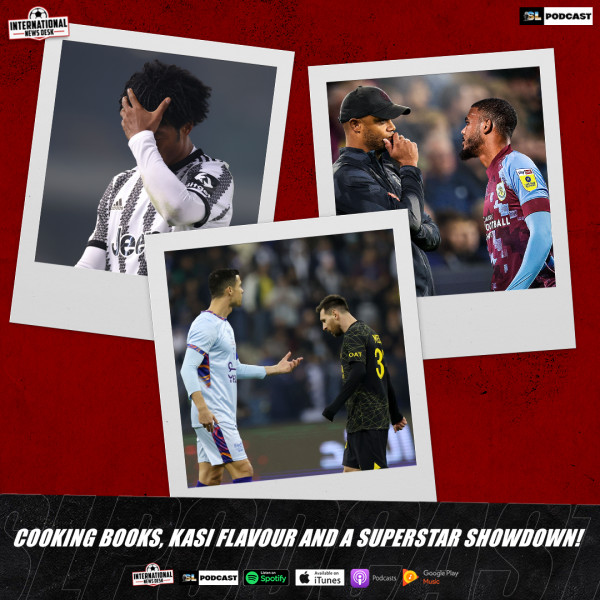 Cooking Books, Kasi Flavour And A Superstar Showdown!
During an expedition fixture between Al Nassr and Paris Saint-Germain, Cristiano Ronaldo took the pitch to face off against Lionel Messi for what could be the last time in History. A team combined of Al Nassr and Al Hilal players saw the likes of Cristiano Ronaldo, Luis Gustavo, and Anderson Talisca take the field against a full-strength PSG outfit. It was the team from Europe who ended victorious with the scoreline ending 5-4.

Juventus have been deducted 15 points after they were found to have been issuing close to €90 million in differed wages, under the counter. The COVID-19 Pandemic caused massive financial blows, which saw players differing wages. However, it has now come out that 23 players from the Turin team knew about this "scam," including CR7. This deduction sees 'The Old Lady' drop down from 3rd place, to 10th and at the halfway point of the season, this could be detrimental to Juve's top 4 chances. The players that were 'in' on this scam, will most likely receive a 30-day suspension, provided that they are still playing in the Serie A.

Closer to know, Bafana Bafana international Lyle Foster has put pen to paper and has joined English club Burnley FC on a 4.5-year deal. Burnley is currently sitting at the top of the Championship with the likelihood of qualification to the English Premier League being high. Lyle could be the next South African to feature in the English top flight and Mzansi wishes him all the best!

On the latest episode of the International News Desk, Lyle Foster has signed for Burnley, Messi and Ronaldo met for potentially the last time, and Juventus have cooked the books which sees them drop down the Series A table!