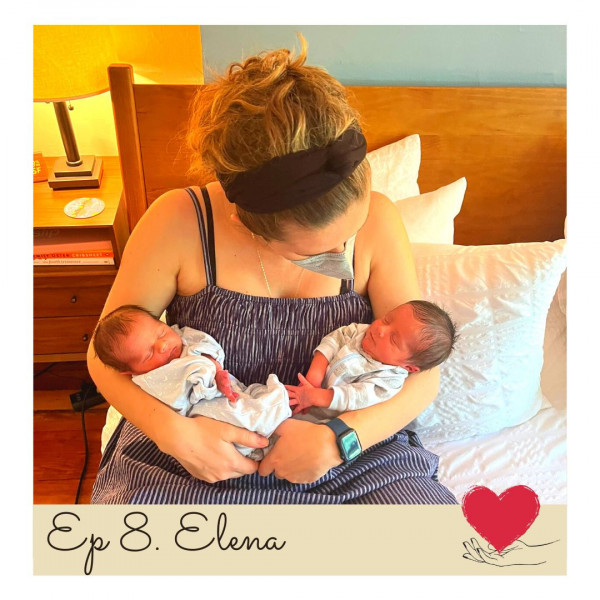 8. Elena - Two Babies and a Lost Smile
Pregnancy is not alway a smooth sailing. It took a heavy toll on Elena's body. She experienced pain, Covid and Bell's Palsy while expecting her twins. While she wished she had trusted and listened to her body more, Elena tells us how she managed to get through by reminding herself to stay in the present moment, when she suddenly had to stay at the hospital way before her due date. One day, after going out for coffee with her husband, her face suddenly became paralyzed and she had to stay in a hospital until she gave birth.

How do you remain strong when it seems your body is giving up? How do you suddenly become the mother of twins while you are still healing yourself?

With a lot of humor, joy and strength, Elena shares how she overcame all sorts of challenges from the start but also how much she enjoys being a mother and seeing her children grow and learn every day.

Once again, Elena's journey is a proof of how resilient and brave women are.