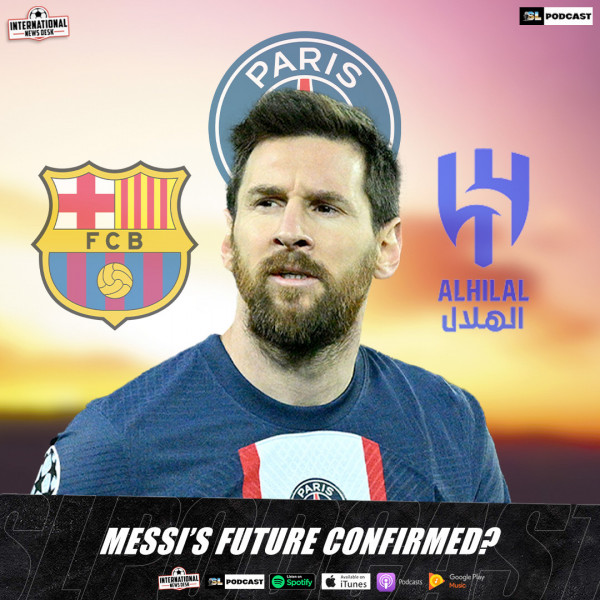 Messi's Future Revealed?
Lionel Messi's future is up in the air after his father, Jorge Messi, recently spoke out and said the recent World Cup winner will not be heading back to Barcelona. In an interview, he said that he has not spoken with Barcelona's president, Joan Laporta. Keep in mind that Messi was unable to renew his deal with Barcelona due to La Liga's financial fair play rules and it would now appear that a return to his boyhood club, is highly unlikely. There is concrete interest coming from Saudi Arabia, but this move is highly unlikely. As it stands, the only real offer on the table for the 35-year-old is from PSG where it would appear that a 12-month deal could be coming his way. Messi's former team, Barcelona, has come under investigation once again after a report revealed that major heads of the referee association were getting paid off by the club. This information leaked and the refs in question have threatened to blackmail the club!

In recent years, Manchester United has struggled on both the domestic stage and the European stage, with their last trophy coming in 2017 which was the UEFA Europa League. The Red Devils have had severe fallouts with players, coaches, and management staff and fans have been growing frustrated with their beloved United. No one knew where the club was headed. In April 2022, Eric ten Hag took over as manager and with him, he brought a new sense of style, rules, morals, and beliefs. The Dutch tactician began the domestic league dismally with a 4-0 loss, but since then, he has truly turned Manchester United around. He brought former Bafana Bafana striker Benni McCarthy in as a forward coach which has revitalized the Red Devils' attack. 25-year-old Marcus Rashford is in hot form and the club is currently third in the English Premier League, only 5 points behind the log leaders. The Red Devils recently traveled to the Camp Nou to face off against Barcelona and showed their dominance, although unlucky to come away with a draw, the team from Manchester was the better team on the night. Just how far will Eric ten Hag take this team?

On the latest episode of the International News Desk, European football is back with Manchester United holding Barcelona out to a draw at home and PSG falling to Bayern. Lionel Messi's future is up in the air and Saudi Arabia is putting itself on the map! Barcelona have once again come under investigation after it has been reported that the Catalonian giants were 'paying off' match officials, including major heads of the referee association. These reports suggest that large sums of money. Barcelona paid José María Enríquez Negreira, then the vice-president of Spain's Technical Committee of Referees (CTA), nearly €1.4m from 2016 to 2018.