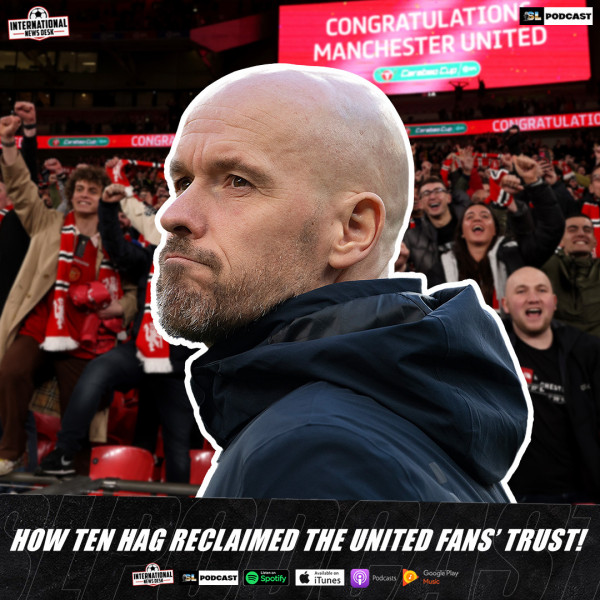 How ten Hag Reclaimed The Untied Fans' Trust!
Die-hard supporters, neutral fans, and rival teams are seeing Manchester United edging back to the days of Sir Alex Ferguson. The Red Devils are in red-hot form with the players providing high-quality football for the world to watch. It goes without saying that Eric ten Hag has revolutionised the team and more importantly, regained the trust of the fans. It has been close to a decade since the untied faithful were kissing badges and pumping fists - never before has a team from the Red side of Manchester shown so much passion for the game. Players are pitching up and attitudes have changed. This is all thanks to dutch tactician ten Hag, who as we all know, is not afraid to make some big decisions. First, it was dropping club Captain Harry Maguire and then he stood up to Cristiano Ronaldo and eventually removed the Portuguese superstar from his future plans.

Manchester United has recently won the Carabao Cup after a convincing 2-0 victory over Newcastle United. This form surfaced from a hard-fought battle against Barcelona in the UEFA Europa League where the side of Catalonia exited the competition, losing 4-3 over the 2 legs. The Red Devils have also progressed to the last 8 of the FA Cup and look to still be in the title race for the English Premier League.

Not too long ago, Lionel Messi claimed yet another individual award after he picked up FIFA's best men's player; but not without controversy. Many are saying that Real Madrid talisman Karim Benzema was destined to accept this award, however, being a world cup year, there isn't much to argue about it.

CR7 himself is having a stellar time in Saudi Arabia. The 38-year-old has picked up his first player of the month award for Al Nassr, after scoring 8 goals and owning a few assists too.

On the latest episode of the Fan Reaction Show, praise is given to Eric ten Hag and the role he has had in changing Manchester United. Individual awards have been won by football's greatest rivals, Lionel Messi and Cristiano Ronaldo.