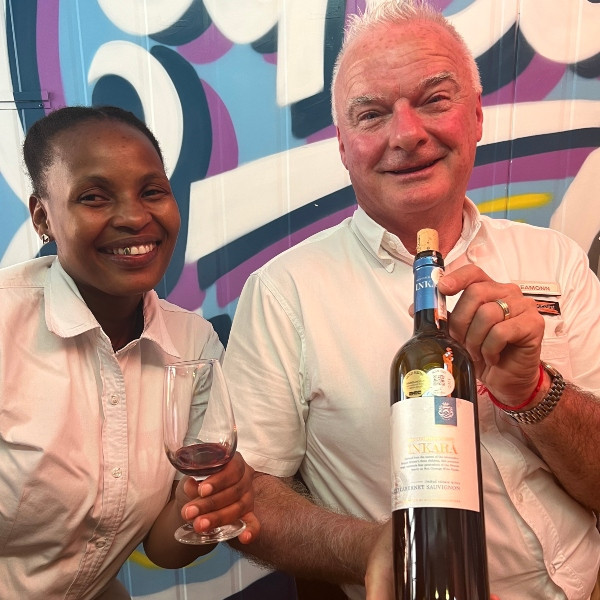 Valencia and Eamonn present The Wine of the Week
Inkará Cabernet Sauvignon 2017
The limited release Inkará Cabernet Sauvignon grapes were carefully handpicked and selected from terroir specific vineyards to produce a premium quality wine. The grapes were picked at optimum ripeness to ensure soft round tannins and subtle ripe black fruit on the palate.

Rich, spicy and smoky with hints of mint. Complex, expressing soft, round tannins and subtle ripe black fruit. Made to be enjoyed now or within 5 years.

Served with a wide range of meat dishes. The ideal partner—lamb, roasted turkey, steak or meaty casserole dishes. Any dish infused with rosemary and thyme as well as dishes with a dark chocolate-chilli sauce.