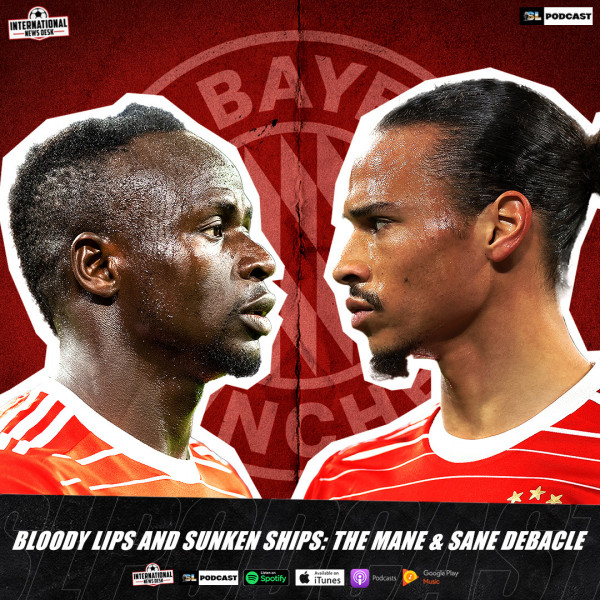 Bloody Lips And Sunken Ships: The Mane & Sane Debacle
European football, in all its glory, returned this week with mouth-watering matches promising to bring excitement. Real Madrid walked over Frank Lampard's Chelsea and AC Milan proved too strong for Napoli. Perhaps the most exciting matchup this week was Manchester City verse Bayern Munich; the citizens have been in red-hot form this season. The Bavarian giants, who have gone through some intense managerial changes of late, traveled to the Etihad with the hope to bury the Citizens' title hopes. This was not how the match turned out as Manchester City put 3 goals past the visitors. After the match, Bayern Munich teammates Sadio Mane and Leroy Sane were involved in a 'bust-up' in the changing room. Reports suggest that Sane was visibly upset with Sane for a poor charging run he made during the match. Allegedly, Sane blurted a racial slur at Mane in the changing room which caused the Senegalese superstar to lash out and punch his teammate (Sane) in the face. This caused a bloodied lip. Mane is currently going through his own personal struggles which without a doubt, caused this extremely uncharacteristic outburst. Mane is set to be fined half a million Euros (R1 Billion) and will serve a 1-match ban.

Christian Ronaldo showed his presence this week when (now) former Al Nassr head coach, Rudi Garcia was sacked with immediate effect. Reports suggest that the 5-time Ballon d'Or winner was unhappy with the coach and the club has to agree with him, given that he alone contributes to over half of the club's wage bill. Some will suggest that this is the exact reason why his contract with Manchester United was terminated and others will say he has a right to influence these types of decisions.

On the latest episode of the International News Des, former Mamelodi Sundowns and Sheffield Wednesday goalie Sean Roberts speaks with Soccer Laduma international news correspondent Kurt Buckerfield about the 'punching match' which occurred between Bayern Munich teammates Leroy Sane and Sadio Mane after their humiliating 3-0 defeat to Manchester City. The gents also spoke about Cristiano Ronaldo's influence in the sacking of former Al Nassr head coach, Rudi Garcia!