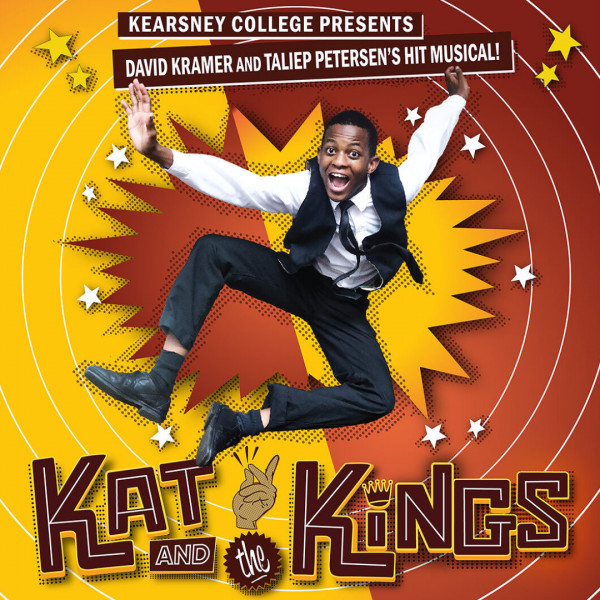 Kearsney College Presents: "KAT and THE KINGS" 🎶
Kearsney College Presents David Kramer and Taliep Petersen's multi award-winning hit musical "KAT and THE KINGS."
The show was awarded the prestigious Lawrence Olivier Award for Best New Musical on London's West End and was nominated for a Tony Award for Best New Musical during its run on Broadway.
This is a truly South African story, based on actual events, told through the eyes of Kat Diamond, who started a vocal harmony group with his three best friends in District Six during the 1950s. We follow these teens through their trials and tribulations as they become a well-known performing act touring South Africa.
This show has never been produced by a school or an amateur theatre company and Kearsney College is proud to uphold its reputation as leading the way in the performing arts with this scoop.
The original creator of the show, David Kramer, is intimately involved in this production and we trust that audiences will be thrilled from start to finish.
This is a performance not to be missed: experience a fast-paced show full of humour and laughter, coupled with toe-tapping songs with witty lyrics in a Rock-'n-Roll style, all accompanied by a live band.
Our cast of young actors from Kearsney College and Westville Girls' High will astound you with their talent and unquenchable energy, leaving you begging for more at the end.
Directed and choreographed by Daisy Spencer, a true legend in Durban's entertainment industry, with music direction by Kearsney's own Bernard Kruger, the stage is sure to be set alight with something unforgettable.
This show is a collaboration between Kearsney College's Music, Dramatic Arts and Visual Art Departments, under the umbrella of our
Culture@Kearsney
programme.
Join us for a nostalgic trip to Hanover Street in Cape Town during its heydays and experience the magic of KAT and THE KINGS.