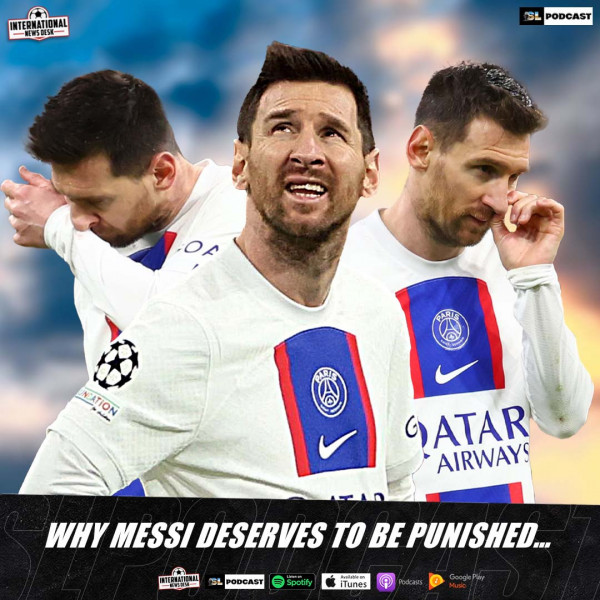 Why Messi Deserves To Be Punished…
In perhaps the biggest story coming out of the International world of football, Lionel Messi has been suspended by Paris Saint-Germain(PSG) after the Argentine disobeyed club orders and by missing a training session. PSG recently lost 3-1 to Lorient in the Ligue 1 with the Parisians going down to 10 men. PSG head coach, Christophe Galtier insisted that should his team win, they could take 2 days off, but if they were to lose, Messi and Co would only be allowed a single day off. Rumour has it, that Messi had arranged a trip to Saudi Arabia before the fixture against Lorient and even asked for a special exception; which was denied. Galtier and the PSG board have knuckled down on Messi and suspended the World-Cup winner for 2 weeks. This looks to be a power move with the idea of showing the world that they are in control, but in fact, it could not be farther from the truth. It would appear as though Messi is set on leaving the 10-ten Ligue 1 champions with his heart set on Barcelona, for what will surely be dubbed 'the last dance.'

Erling Haaland has stormed onto the English scene and has now broken the record for the most goals scored in the English top flight. The 22-year-old netted his 35th goal on Wednesday night against West Hm, which sees him overtake the likes of Andy Cole and Alan Shearer. Haaland has already accumulated over 50 goals in the 2022/23 season (in all competitions) and with a potential 9 games for the Citizens remaining, he could very well net a handful more. Manchester City has a few tough fixtures coming up; two UEFA Champions League (UCL) semi-finals against Real Madrid and the FA Cup Final against local rivals Manchester City. Pep Guardiola would prefer for Haaland to be well-rested and fit for these fixtures, which might see the Norwegian striker being rested for a few games in between.

On the latest episode of the International News Desk, former Mamelodi Sundowns, and Sheffield Wednesday goalie Sean Roberts speaks with Soccer Laduma International News Correspondent, Kurt Buckerfield about Lionel Messi's off-field antics which have come with severe consequences. Die-Hard City Fan Sean Roberts celebrates Erling Haaland's record-breaking strike and the gents also discuss some false rumours about Cristiano Ronaldo leaving Al Nassr!