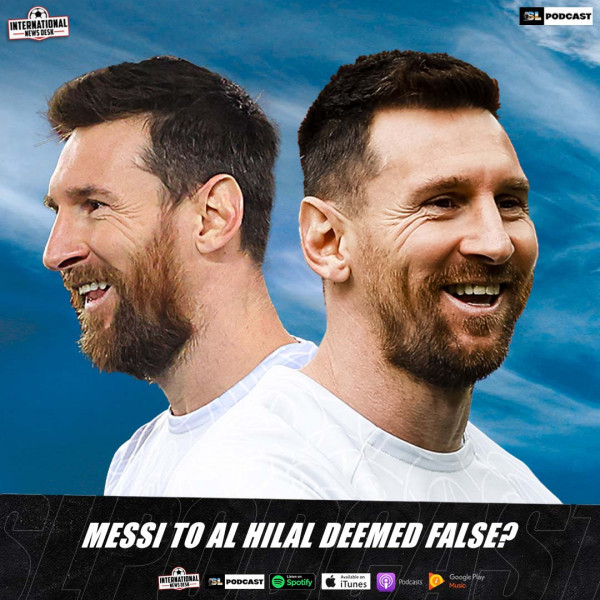 Messi To Al Hilal Deemed False?
Lionel Messi's future has been up in the air in recent weeks with the latest reports suggesting that the 2022 Qatar World Cup winner could be heading to Saudi Arabia to play for Al Hilal. The reports claim Messi would earn around €400 million per season during his time. However, similar to the recent 'fake' Ronaldo news, this headline follows suit. Jorge Messi, father to Lionel, has publically said that nothing is confirmed regarding his son's future. "We will only discuss a move at the end of the season," says Jorge. Paris Saint-Germaine fans are understandably upset with the 35-year-old, as his performance has been underwhelming since joining the Parisian outfit. The fans are hoping Messi will leave the club at the end of the season, and Messi shares the sentiment. Lionel and Barcelona have been itching for a reunion ever since he was let go by the Catalonian giants in the summer of 2021.

The UEFA Champions League semi-finals kicked off on Tuesday night which saw Manchester City travel to the Santiago Bernabéu to face off against a deadly Real Madrid outfit. Pep Guardiola and his team have been in great form domestically, and in Europe, so far this season, with the current EPL title holders looking to have their name etched onto the piece of silverware, ahead of 14 times winners Real Madrid. with a scoreline of 1-1, both teams will have it all to play for when the next meet on Wednesday 17 May. The second semi-final saw both clubs from Milan go head to head. The Derby della Madonnina, saw Inter Milan cruise past their fierce rivals AC Milan, winning that match 2-0.

On the latest episode of the International News Desk, former Mamelodi Sundowns and Sheffield Wednesday goalie Sean Roberts discusses the UEFA Champions League semi-final results with Soccer Laduma international news correspondent Kurt Buckerfield. The gents say farewell to a Barcelona great and break down the squashed 'Messi to Saudi Arabia' rumors!