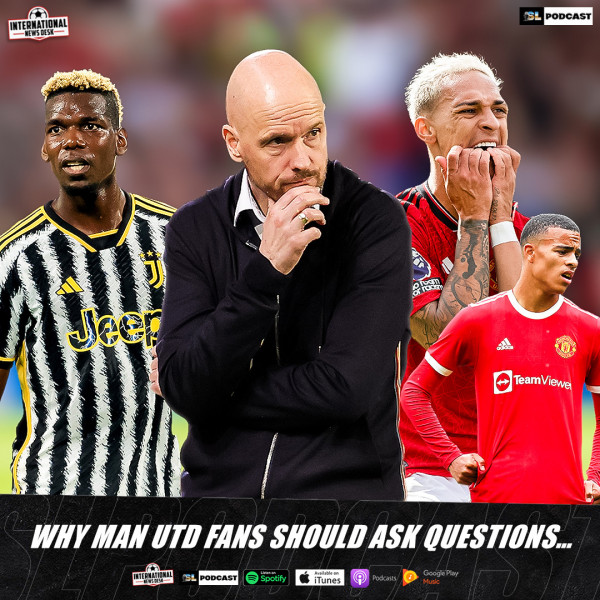 Why Man Utd Fans Should Ask Questions…
With Manchester United still being regarded as one of the biggest clubs in the world, being under a constant microscope comes with the territory. This will always be a burden that the club will have to live with, and at times, it may be easier said than done. As it stands, the clubs' fans are in utter disbelief at the current state of the team, with Brazilian superstar, Anthony, being investigated for 3 separate counts of domestic abuse. The player has personally suggested that he stay in his home country whilst the investigation is ongoing. Numerous injuries have plagued the first XI, with multiple defenders being ruled out.

The club does have some positives to go by, with new signing Rasmus Højlund bringing the energy during his short spell against Arsenal during the Red Devils' 3-1 defeat. This result was also an example of how well the team can play, should they stick with the game plan. Head coach Erik ten Hag still has lots of work to do, but given the time, the United outfit feels he will be able to bring the team back up to the standard that it so thoroughly deserves.

On the latest episode of the International News Desk, former Mamelodi Sundowns and Sheffield Wednesday goalie and Soccer Laduma International news Correspondent Kurt Buckerfield dive into all things Manchester United. The gents discuss the ''off-field' antics on display as well as the verbal and online abuse being thrown toward a certain out-of-touch defender. They answer a tough question during Seeking the Socials and speak about the latest doping scandal in world football!