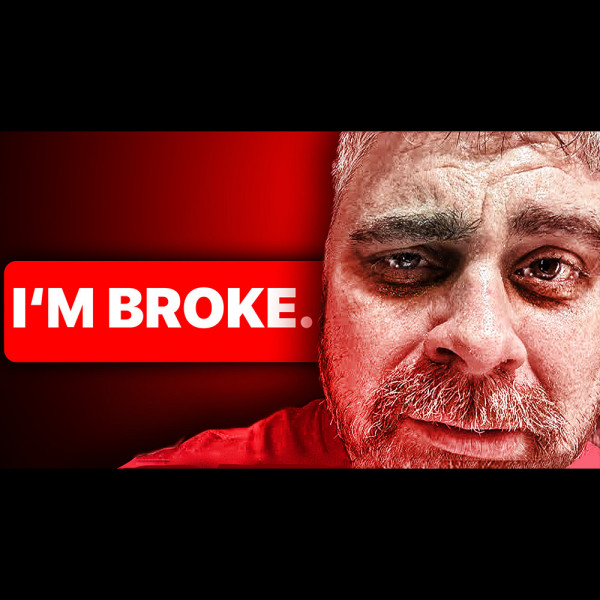 "They've Taken All My Money From Me!" | Ben Armstrong
Join Cryptoman Ran on today's episode of Crypto Banter as he discusses the latest Bitboy Crypto news! Will Ben Armstrong survive this, or is this really the end of Bitboy? And then, let's also chat about the FOMC meeting and how it will affect Bitcoin and Altcoins!
⚠️ 𝗕𝗘𝗪𝗔𝗥𝗘 𝗢𝗙 𝗦𝗖𝗔𝗠𝗠𝗘𝗥𝗦 𝗜𝗡 𝗢𝗨𝗥 𝗖𝗢𝗠𝗠𝗘𝗡𝗧𝗦 𝗔𝗡𝗗 𝗖𝗢𝗠𝗠𝗨𝗡𝗜𝗧𝗬 𝗖𝗛𝗔𝗡𝗡𝗘𝗟𝗦
- - -
𝗦𝗽𝗲𝗰𝗶𝗮𝗹 𝘁𝗵𝗮𝗻𝗸𝘀 𝘁𝗼:
🎵 DJ Asher Swissa
- Track:
https://bit.ly/336wtix
- Channel:
https://bit.ly/31soP1j
𝗗𝗶𝘀𝗰𝗹𝗮𝗶𝗺𝗲𝗿:
Crypto Banter is a social podcast for entertainment purposes only!
All opinions expressed by the hosts, guests and callers should not be construed as financial advice! Views expressed by guests and hosts do not reflect the views of the station. Listeners are encouraged to do their own research.
#Bitcoin #Crypto #Altcoins
⏱𝗧𝗶𝗺𝗲𝘀𝘁𝗮𝗺𝗽𝘀:
00:00 Ben Armstrong - BitBoy Crypto News
04:30 FOMC Meeting Live Trading Today
09:20 Bitcoin Price & Altcoin Prices
11:20 Crypro Market in September
12:20 Bitcoin Spot ETFs - Money Under Management
14:20 Stablecoins Total Market Cap
18:26 Bitboy Crypto vs Ben Armstrong - Is Ben Broke?
25:15 SEC Crypto Chief Attacking DeFi Exchanges
30:26 Binance US Lost 98% of Volume
31:30 Total Crypto Market Cap % Held by S. Korea
34:45 Indian Economy & Cryptocurrency in India
41:08 FTX & SBF News Update & PayPal PYUSD
43:12 Bitget King's Cup Crypto Trading Competition
Listen to more Podcast with RAN.