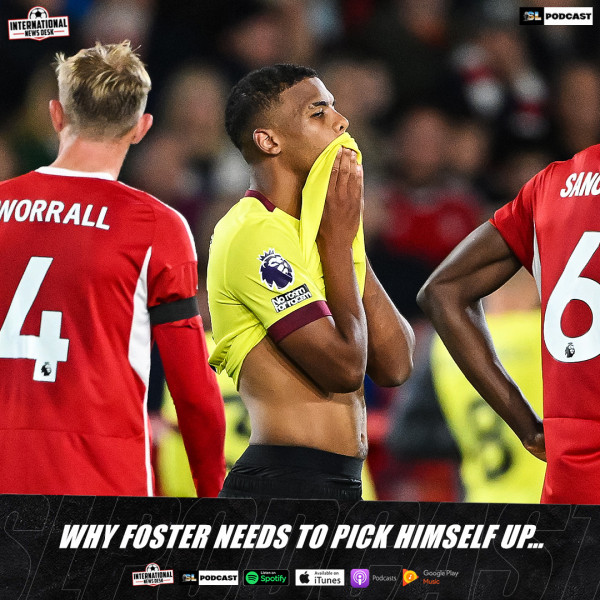 Why Foster Needs To Pick Himself Up…
The UEFA Champions League has returned in all of its glory of a long-anticipated wait. The battle of the European giants has begun, with a certain team from Manchester looking to retain their title. Match day one saw some big matches, with none more so than Manchester United who traveled to the Allianz Arena to face off against Bayern Munich. The away team showed their talents but ultimately, silly errors cost them the win. Bayern Munich emerged victorious in a 4-3 humdinger. Arsenal returned to the premier league with a convincing 4-0 win and Barcelona showed the world that you should not count them out.

In more of a local topic, Bafana Bafana international Lyle Foster saw a straight red card when Burnley faced Nottingham Forest last weekend. The 23-year-old was sent for an early shower after he was involved in violent conduct. Let's not forget that Foster has kicked off his Premier League career in the best way possible, by bagging a few goals and offering an assisting hand.

On the latest episode of the International News Desk, former Mamelodi Sundowns and Sheffield Wednesday goalie Sean Roberts speaks all things UEFA Champions League with Soccer Laduma international news correspondent Kurt Buckerfield. The gents touch on Lyle Foster's red card and explain why he has a promising career ahead of him in England.