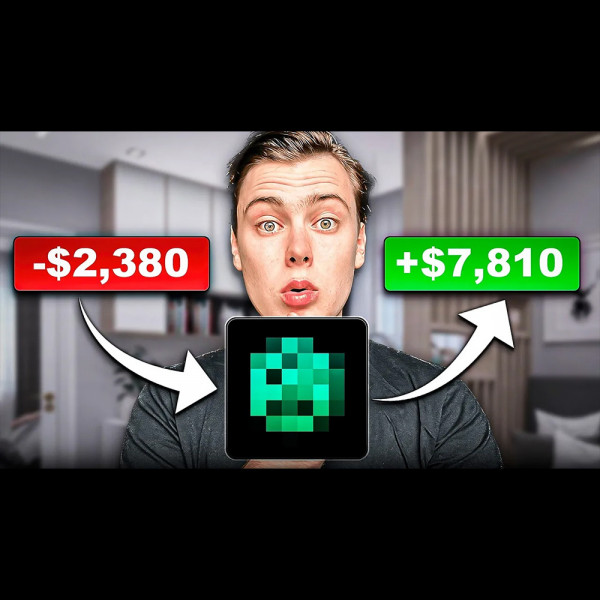 This Project Is Solving One Of Crypto's Biggest Problems...
SmarDex is different from normal DEXes in several ways! SmarDex uses a novel technology that optimizes Impermanent Loss, and even generates impermanent gain for liquidity providers! SmarDex is also expanding its reach by launching on multiple chains, such as Arbitrum, Polygon, and Binance Smart Chain. Join Miles Deutscher for a deep dive into the advantages of this new DEX.

⚠️ 𝗕𝗘𝗪𝗔𝗥𝗘 𝗢𝗙 𝗦𝗖𝗔𝗠𝗠𝗘𝗥𝗦 𝗜𝗡 𝗢𝗨𝗥 𝗖𝗢𝗠𝗠𝗘𝗡𝗧𝗦 𝗔𝗡𝗗 𝗖𝗢𝗠𝗠𝗨𝗡𝗜𝗧𝗬 𝗖𝗛𝗔𝗡𝗡𝗘𝗟𝗦

- - - - - - - - - - - - - - - - - - - - - - - - - - - -

Crypto Banter is a live streaming channel that brings you the hottest crypto news, market updates, and fundamentals of the world of digital assets – "straight out of the bull's mouth"!! Join the fastest-growing crypto trading community to get notified on the most profitable trades and the latest crypto market update & news!!

𝗗𝗶𝘀𝗰𝗹𝗮𝗶𝗺𝗲𝗿:
Crypto Banter is a social podcast for entertainment purposes only!
All opinions expressed by the hosts, guests and callers should not be construed as financial advice! Views expressed by guests and hosts do not reflect the views of the station. Listeners are encouraged to do their own research.

#Bitcoin #Crypto #Altcoins

⏱𝗧𝗶𝗺𝗲𝘀𝘁𝗮𝗺𝗽𝘀:
00:00 Earn Passive Income on SmarDex
00:50 DeFi - Impermanent Loss Explained
02:15 SmarDex Solution - Impermanent Gain
03:42 Outperforming Normal DEXes - Examples
05:50 Exclusive Features on SmarDex - Swapping
06:51 Earning Yields - Staking LP Tokens on SmarDex
08:20 Creating a New Position - How it Works
09:10 SmarDex Airdrop Giveaways

Listen to more Podcast with Miles Deutscher.