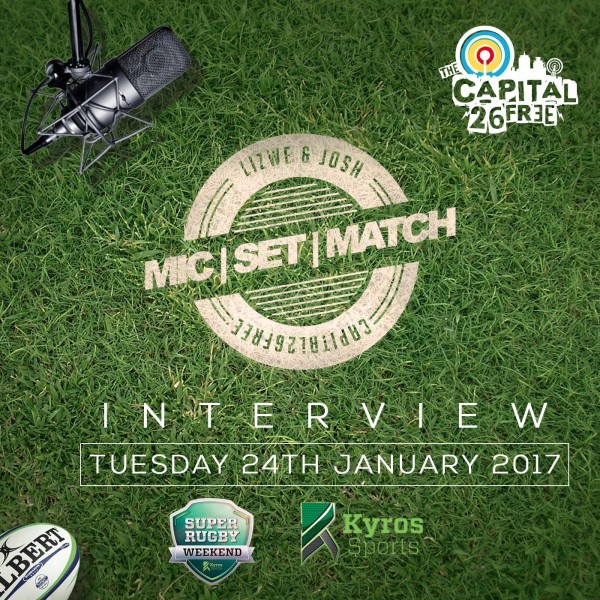 Super Rugby Weekend Special Kyros Sports Interview.
Big Hits, Big Stadium and Big News for Zimbabwe!
The Mic, Set & Match team of @lizweC and @_6_Legend hosted Kyros Sports director Nyasha to talk about the Super Rugby weekend with top 4 South African sides playing. Big News? Zim Rugby will be back within 4 years! Have a listen, follow instructions and Kyros Sports and Mic, Set and Match might be your weekend buddies!