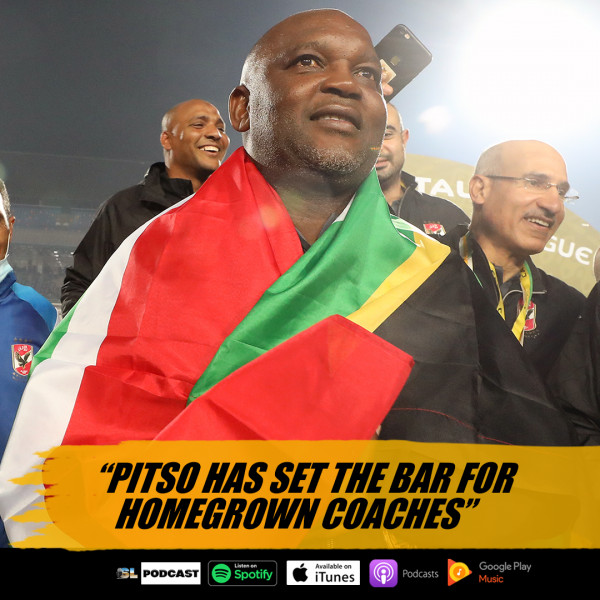 "Pitso Has Set The Bar For Homegrown Coaches"
Al Ahly mentor Pitso Mosimane has recently added a second CAF Champions League title to his illustrious career haul, just months after taking over from René Weiler. He became only the third coach in the tournament's history to win the title with two different teams (after Oscar Fulloné & Mahmoud El-Gohary). He's also the first to do it in this century. Mosimane was celebrated for CACL victory across the country, with many South Africans taking particular pride in the former Mamelodi Sundowns manager being a homegrown coach.

In the latest episode of SL Podcast Extras, online statistician OptaJabu joins the show to discuss Pitso's illustrious career and how he's raised the bar, stating "He has set the bar for homegrown coaches. Many of the records and stats we share, are Pitso-related. We should see more records broken by Pitso in the coming years". OptaJabu also discusses how to catalogue 24 years of PSL history, and how statisticians work with betting sites due their ability to predict matches with incredible accuracy.