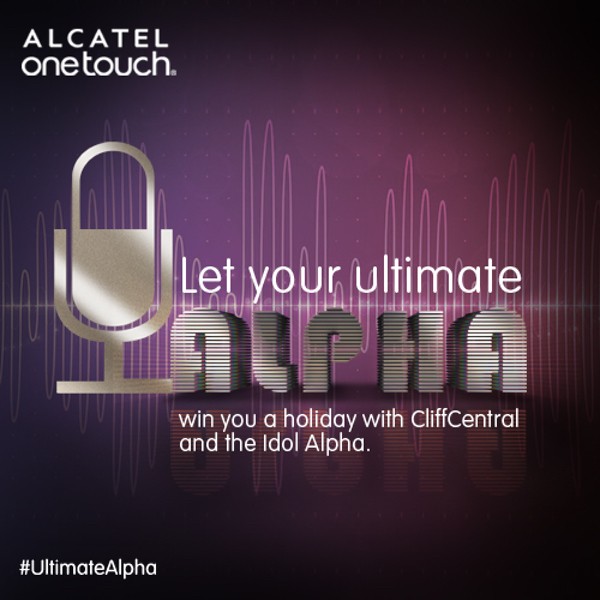 #UltimateAlpha
Bring out your Ultimate Alpha and you could WIN the Ultimate holiday!

The kind of Alpha we know is prouder than loud, quick on their feet, thirsty for success and adventure, and knows how to get what they want,

Most importantly, the Ultimate Alpha we know wants everyone to know their Alpha status too.

The Alcatel OneTouch Idol Alpha wants you to share with CliffCentral what you're Alpha at by emailing your voicemails followed by #Ultimate Alpha and you could win an Alcatel OneTouch Idol Alpha and set off on an ultimate holiday for two!